5 things to consider before starting your CRM free trial
Upnify Editorial Team - 12 de septiembre, 2022
If your company is losing sales due to a lack of organization, control, and follow-up, it is likely that you have heard of a CRM and are thinking about a free trial. In this article, you will learn what a free trial consists of and what points you should consider before taking it.
What is a CRM?
This point may seem obvious, but it is not entirely so. If you are already thinking about a free CRM trial, it is important that you are very clear about what this system consists of. It could be that a CRM system is not what your company needs at the moment, but that is what the trial period is for, to see if it is the tool your company needs to boost its growth.
CRM is the abbreviation for Customer Relationship Management, a system designed to take control of your sales based on the correct management of your customers and provide your company with the organization and automation it needs in its processes to boost its growth.
Why are you looking for a CRM?
This is a question you should ask yourself since you are thinking about a free trial period of a CRM, why are you looking for a CRM, what specific functions do you need from a CRM?
If you have already reached a period of understanding about implementing a CRM in your company, it is because you have already identified certain needs within your company and a CRM system must be able to meet these needs. There are different types of CRM's on the market, each with specific characteristics. The idea of a free trial is to find a CRM that suits your needs.
Advantages of a free CRM trial
The main advantage of a free CRM trial is to be able to explore the system, see if it is easy to use for your sales force, and gather all the information you need before implementing a CRM within your company. All this without losing money because it is a free trial period.
In addition to this advantage, there are many other advantages of the CRM system that you should consider, a CRM to fulfill its purpose, make your life easier, and help you boost the growth of your company you should consider that:
Keep your information and that of your customers organized and secure.

Help you save time and effort in your recurring tasks.

Simplify your commercial process

Make it easy to

follow

up on your prospects

with reminders

Have integrations to your website and Facebook
Free CRM trial period time
Implementing a CRM is an important decision for sales and to simplify the daily work of your team.
That is why companies like Upnify offer a 30-day free trial to allow you to explore all the features of the system. This time Upnify dedicates to you must be reciprocated by you for the trial period to fulfill its purpose.
30 free days of CRM is useless if you only use 5 days to explore the system.
Attention and consulting during your free trial
A very important point of your free CRM trial is that you receive personalized attention and consulting during your trial period. At Upnify! we are with you from the first day you start your Demo account and throughout your familiarization process if you decide to purchase the Upnify CRM.
Start your

30 days free

You will receive a

5 min

call to find out if

Upnify

is what you are looking for.

After a presentation, you will decide if you want to purchase Upnify CRM.

You will be assigned a successful executive who will help you to implement the CRM.

You will receive support and training whenever you need it.
Start your 30-day free Upnify trial today
These are just a few tips to consider, but there's nothing like exploring it for yourself, start your Upnify free trial here.
---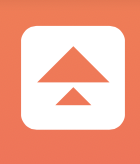 Upnify´s Editorial Team; formed by professionals and experts in Marketing, Sales, Communication, Design and other areas. They share their experience through articles enriching the commercial culture.