Facebook Lead Ads integration
Upnify Editorial Team - 29 de junio, 2022
Create Facebook Lead Ads campaigns and start receiving leads in your CRM.
There are tools today that make it easier for your communications to reach everyone and get a greater number of views, this can be a great contribution to the marketing area, with the help of an appropriate strategy you can reach your target segment and project a greater number of sales.
There are several platforms that provide easy dissemination to your communications, one of them is Facebook Lead Ads, as its name suggests, allowing the direct capture of leads within the Facebook platform, it gives you the opportunity to get to know your customers better.
One of the main marketing activities is to get more qualified prospects through digital channels. Businesses are on the internet; they have a website but also a fan page and marketing and media departments are increasingly specializing in creating campaigns and forms to get more qualified leads.
One of the favorite tools of the departments in charge of generating demand in companies, are the Facebook lead forms.
With them you can capture many leads with the necessary characteristics for your business and if you use Upnify you can follow up immediately and you don´t have to capture twice.
Increase the conversion of your posts
Design Facebook ads with a form to initiate contact with your audience.
Integrate this form easily with Upnify
Assign the generated leads to an executive.
Segment your audiences and create different forms.
Send automatic email campaigns with content that is valuable for each audience.
Sales executives will receive better qualified leads.
You can integrate your Facebook Lead Ads forms into Upnify from: Administration>+Add Integration> Select Facebook Lead Ads from the drop down menu, then place the required data for the configuration and link your Facebook account to complete the setup of your forms.
---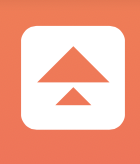 Upnify´s Editorial Team; formed by professionals and experts in Marketing, Sales, Communication, Design and other areas. They share their experience through articles enriching the commercial culture.