Learn more about Upnify
Upnify Editorial Team - 16 de mayo, 2022
Simplify and reduce efforts with a sales software (CRM), the best way there is to allocate a trial time to explore its various benefits, so you can make sure it is the tool your sales force needs to organize and customize its follow-up.
With Upnify, the Spanish-language sales software used by companies throughout Latin America, you facilitate interaction with your customers and keep control of your processes always in your language. Upnify allows you to standardize your sales process to get to know your customers better and provide them with the services they require, anticipating their needs.
Now you will be the one to take control, organize and increase your sales, to make your company more profitable with an easy-to-implement tracking software.
In addition to having different tools and integrations, Upnify CRM brings together several features in a single software. Here are just a few.
Organization
With Upnify CRM you´ll be able to better track leads thanks to easy-to-access work tools.
Security
Your information is fully secured in the cloud with restricted access. You can rest assured.
Training
We complement your user experience with seminars, downloadable material and other training tools that will keep you learning.
Personalized Attention
Our team will give you the best personalized attention to solve your doubts and always in your language.
Portability
You can access Upnify CRM and make use of its features from wherever you are and on different devices.
Simplicity
Do more with less effort. Upnify CRM tools will simplify your processes and get more done in less time.
Simplify and reduce effort with a CRM system, the best way is to spend some time exploring its various benefits, so you can make sure it´s the tool your sales force needs to organize and customize their follow-up. That´s why Upnify gives you your first 30 days free on your demo account.
---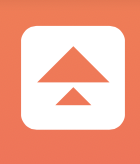 Upnify´s Editorial Team; formed by professionals and experts in Marketing, Sales, Communication, Design and other areas. They share their experience through articles enriching the commercial culture.