CRM: the vitamin your company needs to maintain a healthy business
Upnify Editorial Team - 6 de abril, 2022
Congratulations! Your company is growing, but now you have so many customers that it is difficult to know in detail the needs of each one of them.
Discover how to manage customer relationships in a professional way and learn how to increase your sales by keeping all your customers satisfied.
As a reader friend, what would you think if one day you received a letter from your bank offering you a special line of credit and at the same time you received another letter from your branch office warning you of a possible cancellation due to mishandling of your bank account? This would be the best sign that the bank has no idea who you are or what your needs are, and even less that you are considered an important or special customer, so you will probably move on to another bank.
Customer Relationship Management (CRM) is a business philosophy that focuses on understanding and anticipating the requirements of consumers, both existing and potential, so it can be understood as a business strategy based on the customer and their needs.
Main CRM approaches
The most important thing is to contemplate that in your business you should not miss the opportunity to make it clear at any point of contact (whether it is a counter, driver, telephone, delivery person, etc.), that you know perfectly who the customer is.
Customer Relationship Management involves the challenge of ensuring that at every point of interaction with customers, you are able to offer added value, thus obtaining their satisfaction and loyalty.
The evolution of business has made us stop "selling what the consumer needs".
Now, the focus is specifically on achieving "profitable market relationship management". This is achieved when all company personnel focus on three main points:
- Searching for and attracting new customers. Information is power and the better informed you are about your market, the better weapons you will have to keep it.
- Achieve customer loyalty. CRM ensures that all your company's team has contact with your customers and has information about them. This translates into an excellent service that will be reflected in the satisfaction level that current and future customers will have after doing business with you.
- Focus on maintaining profitability with them in the long term.
CRM is part of a customer-focused business strategy based on gathering as much information as possible about customer needs. In this way, your company will be able to make attractive offers and improve the quality of customer care and service. The basis of marketing is to find out and store such subjective data as, for example, what they like to do in their free time, what kind of food they eat, etc., particular data that allow you to develop a customer profile in order to provide them with an offer that is really made for them. This is why direct marketing strategies based on CRM development are so successful.
CRM and technology
Did you know that worldwide in 2001, about 70% of the companies that started in the effort to get closer to the customer, failed? Even today, when talking about this concept, some people say that CRM is a technological system, and this is a mistake. Liz Shahnam, a famous CRM analyst, describes it clearly: "CRM is a term that is not really new. What is new is all the technology that allows you to do what used to be done in the corner stores. The owner had few customers and enough memory to know what each one preferred. What technology does is make it possible for us to go back to that kind of model."
CRM is a business strategy and can be supported by systems that simplify its application, development and use.
Evaluating the convenience of investing in technological tools that make information analysis and processing easier will depend on the volume of information, since maintaining a good relationship and closeness with customers, rather than requiring software, is an initiative that must necessarily be supported by four key elements within your organizational culture:
- It is a business philosophy, and everyone in the business must have the same way of thinking about it.
- Absolutely all staff must be empowered to think, act and decide under that approach.
- The entire organization must be focused on the customer, since he/she plays the leading role.
- The business strategy must be focused on a win-win relationship.
The benefits of CRM
If your approach to this initiative is the right one, you will achieve the following:
- Obtaining new customers, as your organization will be focused on spreading the differentiators that set you apart from the competition.
- The retention of your customers, particularly the best ones, since your company is flexible and able to meet their changing needs.
- A better relationship with the customer, by improving their perception of the added value that you and no one else offers them.
- Increase the demand of the business in the clients: not only sell with many clients, but sell more with each one.
Always keep in mind and updated what is your business focus, what are the needs of your current and potential customers and keep their requirements in force with the good use of questions that will help you to know the real reasons for choosing you as a supplier of a good or service. With this information you will realize key facts, such as the rate of purchase or the problems that customers have experienced, to solve them and thus keep your clients within your company.
9 points to consider when implementing a CRM
As a tool, consider these 9 elements to incorporate them in the development of your customer relationship and outreach strategy:
Define what you want to know about your customer.
Segment/classify your market.
3.Determine the most appropriate channel to obtain this information from the consumer (telephone, e-mail, personal contact, etc.).
4.Innovate, create a unique model in which each customer directly perceives the unique experience of doing business with your company.
5.Organize, define how to capture/analyze the information.
6.Identify and pursue business opportunities.
7.Plan your marketing tactics making sure to give the customer a positive experience at all times.
8.Execute according to your business plan and philosophy and make adjustments as necessary.
9.Measure your achievements and improve where necessary.
CRM = formula for success
Always let your customer know that you know them well, gain their satisfaction and loyalty by offering them added value, and manage your customer relationships profitably. That's the whole trick. Have CRM as your business philosophy, empower your staff to act in a win-win relationship keeping the customer as the protagonist.
This way you will gain new and permanent customers, maintain a better relationship with them and increase the volume of business with each one, because you will be focused on spreading your differentiators, satisfying needs and fostering a better perception of the added value you offer. Customer orientation is increasingly important and the objective is to offer them what they need and when they need it. The real formula for success lies in excellent planning.
---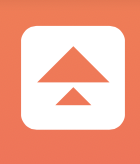 Upnify´s Editorial Team; formed by professionals and experts in Marketing, Sales, Communication, Design and other areas. They share their experience through articles enriching the commercial culture.