The advantages of a CRM
Upnify Editorial Team - 29 de noviembre, 2021
Have you ever wondered how you can manage your sales, without the help of a CRM? We know there are different alternatives, so why should we focus specifically on a CRM?
Customer relationship management, better known by its acronym CRM, is oriented to create and maintain relationships with customers.
Markets are increasingly competitive and it will always be effective to implement strategies to differentiate ourselves from the competition, that is where the importance of having a CRM comes in, mainly it will give personalization to our brand, it will allow us to collect, manage and analyze data that the customer shares with our company; automate processes, know what is the pattern that our customers follow to finalize a purchase.
Being able to integrate all forms of communication in your company in one place will manage the content you share effectively.
CRM will allow you to keep control together with your salespeople, give a more detailed follow-up and make your customers feel like they have their own personal sales assistant.
One of the many benefits of CRM is the accessibility of having different tools in one place, it allows you to have a direct connection with websites and social networks, this way every time you implement a form and people fill it out, it will lead them directly to the sales team.
Some CRM's allow you to identify the users that came from each form, this will help to optimize performance campaigns, since you will know how many prospects arrive to each one of them.
We know that in different articles like this one, they talk about all the benefits you get when you acquire a CRM, but the main intention of this one is to highlight the importance you will have when optimizing your sales, having control in each of the processes and not losing track of your customers.
Remember, what you can't measure, you can't control, stop losing sales and hire a CRM right now.
Upnify® offers you 30 days free when you generate your demo. Discover the incredible benefits you will have by contacting one of our consultants. You will never be closer to your customers than with Upnify®.
The quality of our CRM is the same quality we give to our customers.
---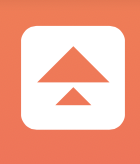 Upnify´s Editorial Team; formed by professionals and experts in Marketing, Sales, Communication, Design and other areas. They share their experience through articles enriching the commercial culture.