Automatically Update your CRM Exchange Rate
Upnify Editorial Team - 4 de junio, 2019
The Upnify® API allows you to integrate various systems and make changes that boost your productivity. This article tells you how to automatically update the exchange rate in your quotation system.
The Upnify® Quoter allows you to create multiple currencies to send customized proposals in pesos, dollars and euros, among others. Our customers love to have in one place the quotes they send and update the exchange rate according to their needs in the System menu settings.
Use of the API
The Upnify® API allows you to integrate the tools you use every day for greater productivity. With the documentation we have for programming and systems teams, it's easy to have a much more complete
CRM that works in conjunction with your ERP
, point of sale and other external systems.
Practical Example: Updating the exchange rate with information from Banco de Mexico.
Your systems and programming team will be able to review our documentation to have the exchange rate of your quote engine automatically updated using data from the Bank of Mexico.
Your programmers need:
The API key or token
Review documentation
Obtain the token located in the coin catalog
To get the API key go to Administration > Integrations > Web integrations.
Click on External Systems Integration. Then assign a name and select the name of the responsible user. Preferably the account administrator. When you click on save, you will obtain a token that you will have to give to your systems team.
As you have seen, this is a very practical example in which the Upnify® API can help you better adapt the CRM to be even more productive.
---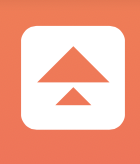 Upnify´s Editorial Team; formed by professionals and experts in Marketing, Sales, Communication, Design and other areas. They share their experience through articles enriching the commercial culture.