Advantages of Creating a Database
Upnify Editorial Team - 3 de marzo, 2021
The customer database is one of the most valuable marketing tools for any business, it contains specific information about your customer that you can leverage to follow up on sales.
The advantages of having a customer database are:
It summarizes the most important information: you can quickly get what you are looking for.
It is efficient: because you have the information in detail at the moment you need it.
With the customer database you can:
Maintain constant communication with your customers (either by phone, email, etc.).
Develop strategies to advertise your product or service.
Provide information about news, offers, product changes, or any other important information.
Know the tastes and preferences of each of your customers.
When creating a customer database consider that they can be of different types, as a general rule, it should be created and adapted to facilitate the task of satisfying the customer, it is recommended that a customer database contains the following information:
Customer name.
Address.
Telephone numbers.
E-mail address.
Date of birthday.
Products purchased.
Category/categories of participation (products purchased, events attended, etc.).
A good list does not feed from a single source of information. Look for different sources, whether it is phone calls, emails, social networks or meetings you have had with your customers.
With the help of a CRM you can manage your customer and prospect database.
With a single click you can add, edit, delete, segment, reassign and share any of your customers.
We suggest you to keep your database updated and segmented to make the time you spend searching for information or following up with your customers more efficient.
---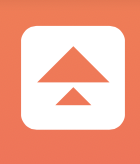 Upnify´s Editorial Team; formed by professionals and experts in Marketing, Sales, Communication, Design and other areas. They share their experience through articles enriching the commercial culture.