How to improve your Customer Service with CRM Software?
Upnify Editorial Team - 31 de octubre, 2022
The attention you give to each of your customers is a determining factor to make them loyal or leave them in the hands of your competitors, that is why the Customer Service area has been looking for new ways to improve their attention, one of them is to implement a CRM Software. In this article, you will learn What is a CRM and what are its benefits for Customer Service?
Did you know that 48% of buyers say that the most critical moment for a company to gain their loyalty happens when they make their first purchase?
That's right, you let close to half of your customers go to your competitors just because you didn't offer them adequate customer service after they made their first purchase. For this small detail, you are not only letting customers go, but you also have to invest 5 times more effort to attract new customers than to retain the ones you already have. That is why customer service has evolved into Customer Success which refers to the success of the customer's experience with your company.
Due to the importance of Customer Service or Customer Success, companies have been looking for new ways to perfect this important area of opportunity to increase sales and customer loyalty. One of the strategies they have implemented is to adopt a CRM Customer Service Software to simplify their customer service process, reduce their effort and obtain more happy customers who will later become brand promoters.
CRM Definition
CRM or Customer Relationship Management is a system or Software to manage the relationship that your company has with your customers or prospects; with the simple definition of CRM, you can already get an idea of its importance and its practical application within Customer Service or Customer Success.
CRM Software for Customer Service
CRM Software is a system that you and your Customer Service team can access from anywhere with an internet connection and with just a few clicks will be attending to all the doubts or objections of your customers, also thanks to its agenda and reminders will never forget to contact a customer, so each of them will feel that your company cares about their needs and does everything in its power to solve them.
"Customers don't expect you to be perfect. They expect you to provide solutions when they have a problem." Donald Porter, V.P, British Airways
Benefits of CRM for Customer Service
It is a comprehensive tool that brings together several functions that contribute to improving the experience that your customer has with your company, here are some of the many benefits of a CRM for Customer Service.
1.- Customer follow-up
Save time when following up on your customer's questions or objections, with CRM Software you can simplify this process by sending follow-up emails to your prospects automatically. Imagine how you would feel as a consumer if doubt was clarified and immediately after you receive an email asking you if you are satisfied with the solution that was provided or offering various solutions, now imagine that you can have this small but important detail with your customers but in an automated way.
2.- Integration with your website
Surely you have on your website a "contact us" section where your customers can contact you to clarify their doubts or express their suggestions. CRM software integrates with your web page so that all the contacts you receive through this means are automatically registered in the system and an executive can attend to them in a matter of minutes.
3.- Reminders and electronic agenda
Many customers feel that their complaint was not attended to and are disappointed with the brand or company simply because the person who received the information lost it or simply forgot to follow up on the customer's problem; it is because of oversights like this that customers are lost. CRM software has an electronic agenda and reminders so that you never miss the opportunity to turn a dissatisfied customer into the next promoter of your brand.
Improve Your Customer Service with Upnify CRM Software
Now that you know what CRM is and what its practical applications are in customer service Upnify is giving you your first 30 free days of CRM Software so you can start improving your customer service and making your customers happier.
I want to make my customers happier!
---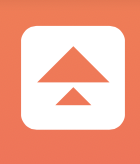 Upnify´s Editorial Team; formed by professionals and experts in Marketing, Sales, Communication, Design and other areas. They share their experience through articles enriching the commercial culture.