Discover the power of Webcall to boost your business!
Upnify Editorial Team - 12 de junio, 2023
Did you know that telephone calls are still the most effective business development activity? Despite advances in technology, human contact through phone calls with prospects and customers is still fundamental in the business world.
Upnify® has added an exciting feature that will allow you to take full advantage of this powerful communication tool.
Introducing Upnify® Web Call, an IP switch with call recording that requires no complicated configurations, additional hardware, or forced contracts. With this updated feature, outbound calls are easy. In addition, you will be able to access and listen to the audio of each of your calls later, as the audio will be part of the tracking of each contact.
With Upnify® Web Call you can:
✅ Audit calls for quality purposes. You will be able to review and evaluate telephone interactions to ensure exceptional service.
✅Use the audio to train your staff as success stories or points of improvement. Call audio will be a valuable tool to train and improve your sales team's skills.
✅Get updated call reports with detailed information such as dates, durations, and costs. You will have access to key metrics that will help you evaluate your calls' performance and effectiveness.
✅Gain another dimension of insight into your sales force's performance. With all audio integrated into contact tracking, you'll get a more complete and detailed view of interactions.
Don't wait any longer, activate Upnify® Web Call at no additional cost. Contact your account executive to learn how to use this functionality. With Upnify® Web Call, you can make calls to your customers from anywhere, using just a headset and your computer. Forget the hassle and harness phone calls' power to drive your business forward.
Don't waste time! Activate Upnify® Web Call today and take your sales strategies to the next level.
---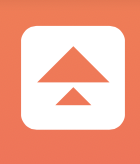 Upnify´s Editorial Team; formed by professionals and experts in Marketing, Sales, Communication, Design and other areas. They share their experience through articles enriching the commercial culture.