My email campaign revolutionized thanks to the hook: effective strategies
Upnify Editorial Team - 29 de agosto, 2023
Email campaigns continue to be a potent and direct communication medium to contact customers despite the quick evolution of the digital marketing landscape. But it´s not simple to stand out in a congested inbox of picky subscribers.
This is where the "hook" idea comes into play, a tactic that completely transformed email campaigns and produced significant results.
In email campaigns, the hook has a lot of sway
The key element of the email that grabs the reader's attention in the first few seconds is the hook. It serves as a magnet that draws and entices the recipient to continue reading rather than tossing the message out right away. This method is grounded in human psychology and the desire for innate satisfaction and curiosity.
How Important a Powerful Hook Is
My open and engagement rates in my email campaigns were by no means impressive before using the hook. Emails were being disregarded or indiscriminately deleted, which hindered the success of my marketing initiatives. At that point, I decided to study more about hooks and how they may help my messaging stand out.
A strong hook makes an immediate emotional or intellectual connection with the intended audience. It could take the form of an engaging narrative, a startling statistic, a tantalizing promise, or even a challenging question. The secret is to figure out which component of your offering—product, service, or message—can make the reader exclaim, "Wow!!!!" and spur them on to more investigation.
How to Use Effective Hooks
Recognize your audience: Knowing your audience

is crucial before drafting any lines. Thoroughly investigate the needs, issues, and preferences of your target audience. As a result, you'll be able to create a hook that appeals to them.

Be clear and precise: Any hook should be brief. It ought to be a succinct remark that grabs the reader's attention right away. Simplify your words as much as possible and stick to the point.
Surprise or intrigue: Both of these feelings

are strong ones. Use startling details, intriguing questions, or unexpected circumstances to draw the reader in.

Provide immediate value: Make sure the hook makes a promise the reader will find useful. It could be pertinent information, a fix for a typical issue, or even a unique deal.

Relationship to the content: The email's content should be related to the hook. Avoid misleading the reader by making a claim that is not supported by the information.
Incredible Results
The results have been phenomenal ever since I started incorporating strong hook techniques into my email marketing. Open rates have risen, engagement has grown tremendously, but conversions have climbed significantly, which is more crucial. My subscribers are interested in what I have to say and value what I have to offer.
The hook's capacity to attract and retain the reader's attention has significantly increased the efficacy of my digital marketing efforts. I have been successful in building more significant and long-lasting connections with my subscribers by being aware of my audience, providing quick value, and surprising them with new messages. Don't undervalue the power of a well-designed hook if you want to increase your email campaigns.

.
---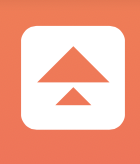 Upnify´s Editorial Team; formed by professionals and experts in Marketing, Sales, Communication, Design and other areas. They share their experience through articles enriching the commercial culture.