Keeping Your Customers Loyal in Times of Crisis: The Value of Loyalty
Upnify Editorial Team - 13 de septiembre, 2023
Discover the key to surviving a business crisis: prioritize your current clients. This article will demonstrate the value of your current customers´d loyalty and how their happiness can fuel your company´s long-term expansion. You will discover how to value those recurring clients who genuinely care about your business rather than spending a lot of money trying to recruit new ones.
Many companies are tempted to look for new customers to increase sales in times of crisis. However, due to the high cost of training to acquire new customers, this strategy can be costly. Here we will discover why it is important to prioritize the retention of existing customers, those who have been loyal to our company. We will learn the importance of nurturing customer relationships, ensuring customer satisfaction, and rewarding returning customers.
The Loyalty of Current Customer:
Customers who have remained loyal to our company are a crucial source of revenue, regardless of how little they appear to be. Long-term loyalty from these clients depends on your ability to satisfy them. These clients bring in a consistent flow of income and can serve as brand promoters, bringing in new clients by way of positive recommendations.
Costly acquisition of new customers:
New customer acquisition can be an expensive method. Marketing, advertising, and promotional initiatives to attract new prospects demand significant time and resources, which can drive up training expenses. In times of crisis, it is vital to optimize spending and focus resources on activities that deliver a stable and sustainable return on investment.
Keep your customers engaged:
It is critical to keep existing consumers engaged in order to keep them loyal. Solve their issues, attend to their wants, and offer excellent customer service. Happy customers are more likely to support your business, and customer loyalty is fueled by their satisfaction.
Value your frequent customers:
Customers who return to our business deserve special attention. Offer rewards, special discounts, or loyalty programs to thank them for their ongoing support. This may lower the price of training new clients. These activities will encourage them to keep selecting your goods or services since they show that you respect their preferences
Conclusion
In times of crisis, the key to maintaining a business's stability is to prioritize existing customers. Their loyalty and satisfaction are the keys to sustainable growth. Instead of focusing on acquiring new customers, devote time and resources to nurturing customer relationships and retaining existing customers. Reward existing customers and provide incentives to keep them loyal. Reduce the cost of training to acquire new customers. Focusing our efforts on our current customers ensures our business's stronger and more prosperous future. Take care of your current customers and build a loyalty base for success in any crisis.
---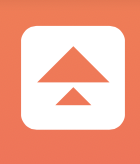 Upnify´s Editorial Team; formed by professionals and experts in Marketing, Sales, Communication, Design and other areas. They share their experience through articles enriching the commercial culture.