In the digital age we live in, where most things are carried out online, it has become important to take business to this world with the purpose of expanding it and reaching more audience.
If you plan to raise your business and have a better exposition, you should consider creating an ecommerce that allows you to make yourself known among the millions of users that surf the internet every day, and to achieve this, you need to implement new strategies. That is why in this article we will be sharing with you a series of guidelines on how to sell online in a smart way.
More and more people are deciding to make their purchases through the Internet, which in most of them has been influenced by the pandemic that, by forcing us to stay at home, we have had to resort to digital stores. In view of this, today's consumer needs to have different options to meet their needs at any time and without inconvenience, which takes us to online stores.
What do you need to start selling online?
To start your sales through the internet you must comply with the following:
Capital, large enough to cover the expenses of your business. Although in case you do not have such resources, you can consider the option of online credits and invest the money.
To establish certain tax and legal requirements.
Having an online sales channel and then attracting visitors to get traffic
Establish visitor conversion strategies
Even though there are several options to sell online, you do not need to offer your products and services in all these channels, but choose those that go according to your business and group them into a single omnichannel strategy.
Putting this type of strategy into practice will not only contribute to give your brand more consistency, but will also simplify the internal processes of each sale.
Apply the funnel in your sales
One of the most effective methods to increase online sales and improve the monthly turnover of your business is the so-called funnel or 'sales funnel'. This mechanism shows you the steps that a potential customer must go through from the first moment he contacts your brand until he finally makes the purchase. Basically, the funnel is a kind of guide that will show you the different phases that a user must go through to effectively become a customer.
So, as a good marketer, you will have the task of designing the funnel in order to reach your main objective, which is to sell. To do this, you need to divide your business plan into 3 distinct phases, attracting visitors, converting them into sales and retaining customers.
Applying the sales funnel will help you understand how the user relationship cycle works and, therefore, detect what modifications are needed to improve the relationship and thus convert people into repeat customers.
Let's suppose that the user visited your online store, but after taking a look at your page, he did not make a purchase. Maybe the problem is in the product description or that you did not have payment methods convenient and secure enough to complete the sale, such as payment links that allow your customers to pay with just one click. This is why it is necessary to study each of the phases of the funnel and realize which are the weak points of your business and strengthen them.
How to get visitors to your business?
Every online business need visit from the public in order to be successful. Just as it happens in a physical store where people must enter to see the products and then buy them, ecommerce companies need a constant flow of visitors to keep their business afloat.
However, we are not talking about just any type of traffic, but qualified traffic in which people are really interested in your product and can get to buy it, becoming frequent customers. So, to achieve that desired qualified traffic, it is essential that you know who these users are, how they behave and what their needs are so that, based on this, you can plan a better strategy to attract visitors, which translates into more sales for your business.
How to detect the target audience?
In order to find out who this target audience is and discover what their interests are with which you can better define the message you should communicate to get their attention; we suggest the following:
Define what their quantitative characteristics are. By this we mean the hard variables of your target audience, such as the person's age, gender, location where they live, among others. You can find this out depending on the type of product or service you offer, although another way to find out is through different online tools that provide you with statistics on your audience.
Study their qualitative aspects. Knowing more personal data about your target audience such as their motivations, aspirations, needs or problems will help you to give a better direction to your business, because by discovering this information you will be able to empathize with them and offer them what they long for. However, you should know that, to obtain such information you will have to do deep research, so we suggest you to conduct surveys on a frequent basis to understand a little about their behavior. You can also rely on social networks to facilitate the work.
Strategies to retain your target audience
Once you have researched your potential customers, you will have to take them to your online sales channel and get them to make their purchases on your platform. To do this there are different methods, however, we will show you one of the most creative and intelligent, content marketing.
It consists of creating and sharing valuable content for your audience in order to increase the presence of your brand. With this you will achieve that your potential customers take you as a reference in your field, and not only as a brand that aims to sell without further ado.
So, provide content that is in line with your products and that in turn will help your audience, so that you create a powerful and united community. This strategy does not seek to advertise direct sales, but rather to offer interesting content so that users are attracted to your brand and thus, you can close your sales.
Advantages of selling online
Create a greater presence for your brand, giving it more exposure among your potential customers.
Your store will be able to work 24/7, giving your customers the option to shop when they want to.
No need for a physical space to display your products, thus requiring lower fixed costs than any traditional store.
There are no geographical limits, since being an online store you will be able to offer your services to customers in different cities.
---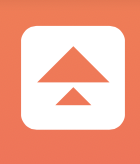 Upnify´s Editorial Team; formed by professionals and experts in Marketing, Sales, Communication, Design and other areas. They share their experience through articles enriching the commercial culture.