Marketing is all about details
Upnify Editorial Team - 15 de mayo, 2023
Marketing is not just about pleasing the customer with our content or advertising; we must consider various detail-based aspects.
Marketing is a fascinating world full of details. Small keys can open big doors, and that is precisely what you have to worry about: the details. If you are careful and choose the right voice to speak to your customers, you will succeed. Your business should have a defined and coherent personality, reflected in every detail, from the way you arrive to the way you deliver your products or services.
You must be cheerful and maintain that attitude at all times. No one wants to do business with someone who seems in an unkind mood all the time. But be careful, especially at certain times or on specific topics. It is not advisable to joke about it, as not everyone finds it funny.
There's the detail
Take care of every detail of your business, from how you present yourself to how you deliver your products or services. Take into account that the image you project can determine success or failure.
Remember that speed is now more important than ever. Don't wait to finish things by Monday, because by then you could already be late. Time is a valuable resource, and in marketing, it is essential to know how to use it effectively.
So now you know, if you want to succeed in marketing, you must take care of the details. Maintain a cheerful attitude, keep a defined personality, and work quickly and efficiently. Follow these tips and your business take off.
---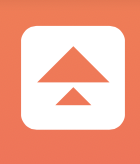 Upnify´s Editorial Team; formed by professionals and experts in Marketing, Sales, Communication, Design and other areas. They share their experience through articles enriching the commercial culture.