Boost Your Business with Meta´s New Platform
Upnify Editorial Team - 7 de agosto, 2023
This innovative platform promises to revolutionize businesses´ interactions with their audiences and marketing campaigns. Threads could become a powerful tool for driving business in the digital world.
A New Social Experience
With Threads, Meta has designed a more focused social experience centered on specific communities. Through themed communities, users can join interest groups and participate in discussions relevant to them. For businesses, this represents an opportunity to connect with their target audience in a more meaningful and personalized way.
Product Promotion and Linking
For businesses, Threads offers an excellent platform to promote and link products directly to conversations. Merchants can tag products and services in posts, making it easy for users to access and buy. This not only drives sales but also provides a more immersive and personalized shopping experience.
Customer Interaction and Customer Service
Customer interaction is a fundamental pillar of business success. With Threads, businesses can answer questions, solve problems and provide customer support more agilely and effectively. By being closer to their audience, businesses can build stronger and more loyal relationships. This can lead to increased customer retention and positive recommendations.
Enhanced Analytics and Metrics
The Threads platform offers businesses a wide range of analytics and metrics to measure their posts' performance and impact. Community managers can gain valuable insights into audience engagement, campaign effectiveness, and user preferences. This information allows them to make informed decisions and adjust strategies to achieve better results.
Meta Threads represents an exciting step forward in the social media landscape for businesses. With its focus on themed communities, product promotion, customer interaction, and enhanced analytics, Threads is a valuable tool for driving brands' online presence. It also generates impactful results in the digital world.
Now is the time to use this upcoming platform to connect more meaningfully with your audience. You can build lasting relationships and enhance your marketing strategy. Threads have the potential to take your business to the next level in social media. They can also become a valuable resource for your brand's growth and success.
---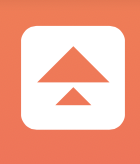 Upnify´s Editorial Team; formed by professionals and experts in Marketing, Sales, Communication, Design and other areas. They share their experience through articles enriching the commercial culture.