How to create a perception of authority and sales confidence
Upnify Editorial Team - 26 de octubre, 2023
In todays competitive corporate world, authority and trust are important components of sales and marketing success. Customers are more inclined to do business with you if they regard you as an authority in your sector and trust you.
Here are some tactics for establishing authority and selling with confidence. Follow these basic guidelines if you want your organization to have an outstanding reputation.
Dominate your Market Niche
The first step to creating a perception of authority is to become an expert in your niche or industry. Spend time researching, studying, and staying current on the latest trends, developments, and advances in your field. This will allow you to speak knowledgeably and answer questions in an informed manner.
Share your knowledge.
Once you feel confident about your knowledge, share that knowledge with your audience. Use blogs, social media, videos, and other channels to create valuable content related to your industry. This not only demonstrates your expertise but also provides value for your potential customers.
Participate in events and conferences.
Participating in industry events and conferences is a great way to establish your authority. Speaking at events, moderating panels, or presenting research puts you in the spotlight and allows you to network with other industry leaders.
Testimonials and Case Studies
Testimonials and case studies are social proofs that can help you build trust. Post testimonials from satisfied customers and show how your product or service has solved real problems. This shows that you can deliver on your promises.
Media publications
Contributing articles or being quoted in relevant media will increase your visibility and credibility. Investigate opportunities to collaborate with media outlets and maintain relationships with journalists and editors in your industry.
Professional networking
Actively participate in professional networks such as LinkedIn. Share content, connect with other industry leaders, and join groups related to your niche. Establishing strong relationships with other professionals will strengthen your authority.
Offer Webinars and Seminars
Host webinars and online seminars to share your knowledge and expertise with a wider audience. These live events allow you to interact directly with participants and answer their questions in real-time.
Books and publications
Writing a book or publishing an e-book about your industry is a great way to establish your authority. A well-researched and well-written book can be a powerful tool for attracting new customers and business partners.
Show passion and authenticity
Passion and authenticity are contagious. Show a genuine commitment to your industry and demonstrate that you truly care about helping your customers. Authenticity creates a deeper connection with your audience and builds trust.
Answer Questions and Solve Problems
Be proactive in answering questions and solving problems for your customers. This shows your commitment to customer satisfaction and reinforces the perception that you are a trusted authority in your field.
Build a Strong Personal Brand
Your brand is the image you project as a professional. Make sure your online and offline presence consistently reflects your knowledge and expertise. This includes your appearance, tone of voice, communication style, and more.
Encourage positive feedback
Solicit and encourage positive feedback from satisfied customers. Positive online reviews and testimonials are powerful evidence of your authority and trustworthiness.
Be patient.
Building a perception of authority and trust doesn't happen overnight. It takes time and continuous effort. Maintain a constant and persevering attitude to your efforts.
Measure your success.
Use metrics and analytics to measure the impact of your efforts. Regularly evaluate the increase in customer confidence and recognition of your authority in the industry.
As you establish yourself as an authority in your industry and gain the trust of your audience, you will notice that sales become more fluid and clients are more inclined to do business with you. Knowledge, honesty, and a constant dedication to excellence will enable you to establish a sense of authority and sell with confidence. Remember that the process will take time, but the long-term advantages to your organization and career will be invaluable.
---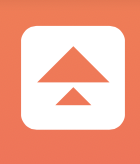 Upnify´s Editorial Team; formed by professionals and experts in Marketing, Sales, Communication, Design and other areas. They share their experience through articles enriching the commercial culture.