Professional male image
Upnify Editorial Team - 6 de marzo, 2023
Most men consider executive image in the business world to be unnecessary, and it is sometimes even associated with metrosexuality. I disagree. A necessary complement to all the other qualities of a leader is undoubtedly their image.
If image sells when it comes to companies and products, why not study its power in the personal aspect to gain confidence, credibility, and power faster?
According to experts, there are some key points about appearance and dress to project a high-level executive image and thus, strengthen the possibility of achieving your goals in less time.
A good executive image opens many doors and creates new opportunities. The higher the image, the greater the power of influence.
1) Your appearance and dress should reflect your position.
If you are in a position of authority and leadership, your executive image must support your ability, knowledge, and experience. Many years of study and preparation are useless if you don't create them.
Your image should make your path more manageable, not become an obstacle.
2) Know the codes of communication in clothing to project authority and accessibility.
Clothing is itself a non-verbal communication code. A man's clothes show what profession he has, his hierarchy in the company (operative, middle management, executive), and his educational, social, and economic level. I want to be very clear on this point, as it has nothing to do with the price of the clothes. For example, a code of authority in men's clothing is the use of cufflinks (which should not be strict of an expensive brand), the important thing is that they communicate power and authority.
Plain colors project more power than patterned garments such as stripes or checks, which communicate accessibility. Thin fabrics are more elegant. A dress shirt without pockets projects more authority.
Very few men know the non-verbal meaning of clothing. Know these codes and you will be able to project an authoritative or approachable executive image depending on your event or your objective.
3) Avoid the most common image mistakes men make.
Knowing the rules of good dress is part of your culture and education. You and I are well aware that male professional success encompasses much more than just your appearance and dress, but if you take care of them, you will get further and faster to the top in the business world.
Some of the most common image mistakes men make:
Wear unpolished, worn-out, or dirty shoes.

Wearing the wrong size clothes.

Wearing jewelry. The only jewelry allowed is the wedding ring. A watch does not fall into this category, it is an accessory.

Carrying a mobile phone on a belt.

Keep your pen in your shirt pocket. Among many more...
Learn more with our FREE ebook on "How to keep your customers happy".
4) Never forget the professional environment in which you operate and the position you hold.
You are the image of the company you work for; your appearance is its logo. Many men believe that they should always wear a suit and tie, which is a mistake. It all depends on 3 factors:
a) The company you work for, its industry, and the products it offers.

b) The type of customers.

c) Your position.
Thinking in a suit and tie to make the best impression is not always true. An executive working in an automotive machinery manufacturing company with medium-profile mechanical engineers as indirect customers would be making a mistake if he or she wore a suit and tie. His clients do not dress that way. The suit, dress shirt, and tie communicate a code of authority and power, rather than accessibility. You will have created a barrier through your attire.
Conversely, an executive working in an insurance company, with high-profile clients who are accustomed to formal attire, if he chooses to visit them in a shirt without a tie and jeans, it will also be a mistake. Your attire is not appropriate for an executive who should project confidence and professionalism to his clients.
5) Your hygiene should be impeccable.
A respectable businessman always takes care of his hygiene, regardless of whether he will be dealing with more men at his appointments. Many believe that hygiene is only important when dating. Neatness is welcome in the business world and includes your hairstyle, skin health, scent, breath, trimmed hands, nails, etc.
An executive image drives your success. Apply these maxims of masculine image and you will easily distinguish yourself from others by projecting a confident, confident, and empowered image.
What actions will you take in your business and life in this regard?
---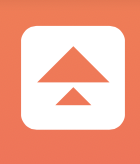 Upnify´s Editorial Team; formed by professionals and experts in Marketing, Sales, Communication, Design and other areas. They share their experience through articles enriching the commercial culture.