Retention of talent in your sales team has a major role to play.
Upnify Editorial Team - 18 de agosto, 2022
Two of the greatest skills that the commercial manager must master in any company is attracting and retaining talent. Today, this represents the differential value and competitiveness, since only with trained and capable staff will the organization be able to survive and grow every day.
The 2013 Top Five Global Employer Rewards Priorities study conducted by private professional services firm Deloitte states that the main challenge that companies will face in the coming years will be to find, motivate and retain the best talent. In this regard, Bill Gates, founder of Microsoft, commented that: If 20 specific people left Microsoft, the company would go bankrupt. This sentence alone conveys the growing importance of talent in modern management.
Some benefits that your company will obtain by retaining talent:
1.- Protect the know-how.
2.- Take care of the company's brand image.
3.- Avoid failures in the execution of strategies.
4.- Obtain higher profits.
5.- Avoid high turnover costs.
6.- Avoid low sales and loss of customers.
Retention is a practice inherent to the exercise of leadership that you must guide in order to identify, develop and promote talented people in a systematic way. The first person responsible for retaining talent is the manager.
The first step in retaining talent is recognition, which is highly valued among the members of an organization.
In the commercial area to retain your sales stars, apply the most common leadership style that you have surely heard in modern methods called Coaching, which is very useful for you.
Never challenge the sales stars, nor exhibit them, ridicule them, expose them and try to become partners with the rest of your team because they will end up leaving you and believe me it is not in your best interest as a manager (because you are evaluated with results) and neither for the organization, when you do a more personal work, you recognize that people are motivated by different things.
There are two systems of leadership in companies, the formal one that you hold by the position you have, but you must recognize that there are threads that move informally, your star sellers surely also influence others, they move the rest of your team. You have to recognize them, never challenge them, invite them to add their intellect and their ideas.
If you also tell them that you count on them to develop your strategies and that you will share the Coaching tools with them so that they can transmit them to their people - you are not giving them a formal appointment nor are you giving them an additional income - but you are making them participate in the informal direction and conduction of your sales group. If you make your people just collaborate by moving around, that's cheap labor, but when you challenge them intellectually, you'll see that your organization will take off.
Retaining talent ensures customer satisfaction, increased product sales and therefore more revenue for your company and for you as a sales manager.
---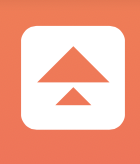 Upnify´s Editorial Team; formed by professionals and experts in Marketing, Sales, Communication, Design and other areas. They share their experience through articles enriching the commercial culture.