Sales team: The engine of your business
Upnify Editorial Team - 30 de noviembre, 2021
When you provide your employees with training, incentives and attention to their performance measures (KPI's) you have the perfect cocktail to make successful salespeople and professionals capable of growing and growing your company.
Every company advances, grows and stands out thanks to its sales team or department.
This group of people who have the first contact with the customer and know everything about your product or service is the engine of your business. That is why it is important to recognize their work and strengthen it.
The sales department has two basic tools to fulfill its function: an administrative one and a human resources one. On the one hand, with the sales administration process, which consists of planning, executing, controlling and evaluating, salespeople can gauge what their best strategies are, optimize them and adapt them to the growth of the company itself or to the environment.
The second concept is the sales force, which, although it is about people at the service of this process, also refers to the material resource that allows attracting customers, following them up and enhancing the experience of both, for example, a CRM.
How to strengthen the sales team?
It's very simple. Think about sales ideas. According to Jordan Belford, in his book "Way of the Wolf", a good salesperson is sharp, charismatic and an expert in his field.
Therefore, to ensure that your sales team has these three characteristics, take into account the following points:
Provide training
There is no better investment than training human resources, since having the necessary skills to sell guarantees solidity to the company and reliability to the client, since they demonstrate that they have the knowledge and experience that guarantees what they offer.
Grant incentives
Anyone who feels recognized does wonders with their work. Knowing how to motivate people makes them grow personally and professionally. Whether through a generous commission system, in addition to a fixed remuneration, or with a monthly recognition (employee of the month), it is always good for salespeople to know they are valued, as this way they will increase their productivity or face challenges that in the long run will favor the company.
Establish objectives
When we measure, we dominate any situation. Setting clear and achievable objectives will allow us to have a better knowledge of the environment and increase our strengths, taking advantage of windows of opportunity in a more positive way. It is advisable to establish KPI's that measure the productivity of each person to know when to incentivize or when to improve or adjust a task, preventing losses or stagnation.
Measuring the sales force
Continuing with the last point, there are several ways to establish the metrics of our sales force. Here are some examples:
Sales. Measuring the closing of sales allows us to have statistics by periods, seasons or promotions, with this we establish clear objectives or redefine strategies.
Response time. Speed is important when responding to information about our product or service, or giving a quote. With this indicator we will be able to know if we are really effective with our time.
Follow-up. We can know the customer's passage through the sales funnel by recording all our contacts and actions, this indicator could even help us to recover customers or not to forget about our prospects.
Conversion rate. In addition to tracking, we will be able to know if our marketing efforts are paying off.
Average ticket. Do you want to know how much a customer spends in your company or business? The formula is simple, divide sales by transactions in a period of time and you will know the performance of your business.
These are just some of the suggestions to organize your sales force and manage your sales department, which can be enhanced if you have a CRM that helps you generate reports to measure productivity, speed of response, tracking and more.
---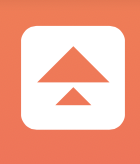 Upnify´s Editorial Team; formed by professionals and experts in Marketing, Sales, Communication, Design and other areas. They share their experience through articles enriching the commercial culture.