The Knowledge: The Cornerstone of the Professional Salesperson of Excellence
Upnify Editorial Team - 19 de octubre, 2023
Knowledge is not only a source of strength, but it is also the secret of the most effective salesperson. Dive into our comprehensive research into the professional salesman of excellence profile to see why knowledge is the true competitive advantage.
In the world of sales, where competition is challenging and customer expectations are continuously changing, the professional salesperson of excellence defines himself from others using wide and current knowledge. Knowledge is one of the most important characteristics of a good seller, and its importance should not be ignored. Let's look at why knowledge is the cornerstone of a great salesperson and how it might affect sales performance.
Understand the product or service perfectly.
A professional salesperson of excellence not only knows his product or service, but he masters it. He understands its technical characteristics, competitive advantages, applications, and limitations. This in-depth knowledge enables him to answer customer questions accurately and persuasively. When a customer perceives that the salesperson fully understands what he is selling, he feels more confident and is more likely to trust the recommendation.
Knowledge of the market and competition:
In addition to knowing his product, the salesperson of excellence must also be aware of what the competition is offering and market trends. This knowledge allows him to differentiate himself and highlight the strengths of his offer. Being aware of the latest trends and developments in your industry also gives you the ability to anticipate changing customer needs and adapt your sales approach accordingly.
Problem-solving and customization:
Every customer is unique, and a professional salesperson of excellence knows how to tailor his approach to meet each customer's specific needs. In-depth product and customer knowledge enables you to offer customized solutions that solve specific problems. This boosts not only client happiness but also the possibility of repeat sales and referrals.
Building trust and credibility:
In sales, knowledge is the cornerstone of trust and credibility. Customers are more likely to trust a salesperson who can back up his statements with hard facts and data. Customers are prepared to buy from people they trust and who prove to be experts in their profession, therefore trust is vital for closing deals.
Overcome objections with solid arguments:
In the sales process, it is common to encounter objections from customers. A professional salesperson of excellence uses his sales knowledge to anticipate these objections and prepare effective responses. When a challenging question or objection is raised by a customer, the salesperson can use his knowledge to address it convincingly, changing the customer's perception and leading to a sale.
Keep up with trends and technological advances:
The world is continuously changing, and this includes the sales environment. A professional salesperson of excellence stays current on the newest trends and technological breakthroughs in their own sector. This enables you to quickly adjust to changes and capitalize on new opportunities.
To summarize, knowledge is the cornerstone of an exceptional professional seller. From in-depth product knowledge to understanding the market and competitors, knowledge is the foundation for trust, credibility, and sales success. Salespeople who continually improve their expertise are better positioned to flourish in an ever-changing, competitive sales environment. Education is your best ally if you want to be a great seller.
---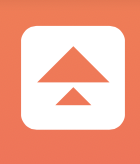 Upnify´s Editorial Team; formed by professionals and experts in Marketing, Sales, Communication, Design and other areas. They share their experience through articles enriching the commercial culture.