Upnify Introduces its Five New AI-Driven Features
Upnify Editorial Team - 23 de noviembre, 2023
Ready to take your Upnify CRM experience to the next level?
You're in luck, as we've been working hard to bring you five revolutionary features powered by artificial intelligence (AI) that will transform the way you handle your business processes. Get ready to make the most of these innovative additions and discover how they can boost your business strategies.
1.- Content Generator:
Create impactful content in seconds and see your messages come to life.
Creating engaging content for your communication campaigns has never been easier. With this feature, you can generate emails, text messages (SMS), or even communicate via WhatsApp with just a few clicks. Want to save time and increase productivity? The Content Generator is here for you.
2.- Reports Insights
Need to extract valuable information from your reports quickly and accurately? Look no further.
The Reports Insights feature uses AI to analyze your data, including filters and groupings, to provide meaningful information in seconds. You'll get key observations and recommendations to boost your team's performance. Simplify report interpretation and make informed decisions.
3.- Report > Executive Analysis
Monitoring and improving the performance of your executives has never been easier.
This feature allows you to assess your executives based on key indicators, compare their performance with their peers, and receive accurate recommendations. Get a comprehensive view of both individual and group performance and access data on progress towards goals and top-selling products. Revolutionize your team's productivity and gain valuable insights.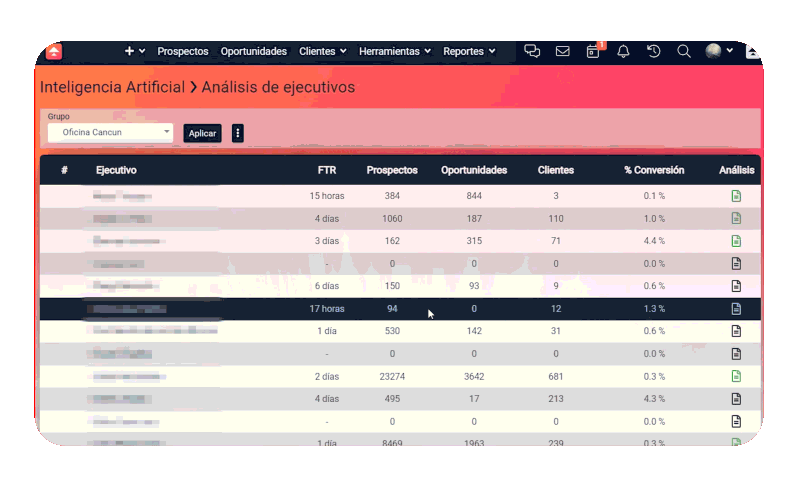 4.- Contact Interaction Summary
Know the most important aspects of your business relationships in seconds.
Using artificial intelligence, this feature provides an instant overview of key moments in your interactions with your contacts. Did a new executive take over a forgotten portfolio? Do you have a valuable client with pending business opportunities? Discover what's happening. Analysis of key elements, such as important dates, pending tasks, and open opportunities, will give you a detailed view of your relationships.
5.- Notification > Business Analysis
Start each week with a clear view of what's happening in your company.
This feature analyzes information from multiple reports in your account, such as Sales Made, Sales Estimate, Period Activities, and the latest List of Expired Opportunities, and sends you a weekly summary. If you want to make informed and effective decisions, this feature is essential.
These new features are designed to save you time and provide key information to improve your business strategies. We're excited to share these innovations with you and can't wait to see you make the most of these new functions. Get ready to take your business strategies to the next level with Upnify CRM.
---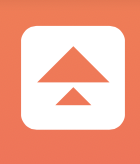 Upnify´s Editorial Team; formed by professionals and experts in Marketing, Sales, Communication, Design and other areas. They share their experience through articles enriching the commercial culture.