What you need to know about customer behavior
Upnify Editorial Team - 23 de abril, 2022
The key to generate sales in a business is to understand the way customers think and how they behave, because based on this, marketing strategies and business plans can be much better defined to make the company work.
The key to generate sales in a business is to understand the way customers think and how they behave, because based on this you can better define marketing strategies and business plans to make the company work. So, if your main objective is to attract new buyers and satisfy their needs, it is essential that you know their profiles and the type of consumers they are, since customer characteristics change according to their personality, tastes and demands.
Once you have determined which factors influence the buying behavior of your customers, you will know the best way to approach them and capture their attention with your products and/or services. To do this, you first need to know what consumer behavior is based on and how it can affect your sales. In this post we have prepared a guide to help you understand how customers behave and why it is so important to take this into account to improve the profitability of your business.
What is consumer behavior?
Consumer behavior is understood as any action that a person takes to satisfy his or her needs and that generally tends to be affected by both internal and external factors, such as the company´s brand, its reputation, advertisements and publicity, and the perception it generates in the way he or she buys.
The theory of consumer behavior is based on an analysis that helps entrepreneurs to understand the factors that influence customers´ purchasing decisions. Based on the results of the analysis, they can establish appropriate marketing strategies that allow them to predict consumer actions and guide their behavior in favor of the company.
Characteristics of their behavior
As time goes by, consumers are changing the ways in which they make their purchases and part of these changes are due to new technologies that increasingly facilitate everyday actions. That is why, as an entrepreneur you must define a sales plan that is able to help you obtain favorable results for your brand; but to establish such a strategy you must first take into account the main characteristics of customer behavior, such as:
Inclination towards eco-friendly products and services.
Nowadays there are many consumers who prefer to support brands that offer environmentally friendly products. Concern for the care of the planet has made people more conscious about what they consume, especially the new generations, who have become more critical on these issues.
Reliability and immediacy
Another characteristic that indicates consumer behavior is the security and speed factor, since these elements can make the difference between buying from one company or another. Nowadays, most consumers are looking for fast and reliable solutions to their problems, so if your goal is to generate good impressions in customers, you must take this into consideration.
Tendency to research and compare brands
In view of the high level of competition in the market, it has become common for consumers to evaluate several brands offering the same product before making a purchase decision, since in some cases high prices do not necessarily guarantee quality. With this analysis, customers can have a better perspective on which option is best for them.
Rejection of excessive advertising
It is a fact that no user likes to be saturated with advertising, because generally people who spend their time on platforms such as social networks do so with the objective of being distracted or informed and not to be bombarded with ads. It is for this reason that you must implement very strategic marketing campaigns that do not scare the consumer away.
What is the importance of knowing how customers behave?
As we mentioned at the beginning, it is essential for a company to understand consumer behavior in order to operate successfully, because without this element in mind, the chances of the product or service being relevant in the market are quite low. Mainly due to the fact that each customer has different buying processes. Following, we will share with you some of the benefits of knowing the behavior of buyers.
Contributes to customer retention
Clearly, everyone who goes to a store wants to feel well attended and listened to, so most of the time we choose to stay with those brands that are able to satisfy our needs and generate pleasant experiences. That is why, if you are looking to build customer loyalty, you first need to understand their behavior and be aware of their expectations, as this will help you achieve your goal.
Help identify market trends
The market is constantly changing and it is often difficult to keep up with market trends. However, analyzing consumer behavior can help you to know which are the most demanded products or business modalities. This will allow you to make a detailed study on the profitability of your products or if you need to make changes in them to attract more target audience; and you can even take advantage of this and offer your customers services that the competition does not implement, whether discounts for their first purchase, free delivery or multiple payment methods such as transfers, card payments, payments through platforms such as PayPal or mobile applications, among others.
It allows you to have a better overview of the different types of customers.
When you know the behavior of users and their preferences you realize that each one is different in its own way, that is, they have their own particularities and it is precisely this aspect that can improve the interaction of your brand with them; offering personalized services can help you get regular customers and create strong long-term ties. It is often more convenient to have fewer but recurring customers than to have a high number of users who only buy once.
Contribute to the study of the competition
The results of the study will allow you to know if users prefer to go to your competitors and the reason why they do so. If this is the case, you can establish new strategies to help you get more customers; perhaps the difference between the competition and your brand is due to the budget they manage to offer better services and attention, that is, other companies may hire more staff to help them manage the business, while your business is a step behind, if so you can evaluate the possibility of applying for a business loan and invest the money in improvements to your store.
There are many methods that exist to study the behavior of your consumers, because their behavior is constantly changing according to socio-cultural factors, technological influence, market inclination, among other aspects. Regardless of the method you apply to analyze the behavior of your customers, try to keep up to date with what is in trend, so you can better understand the journey that the consumer makes in all sales channels. Remember that the more you understand your buyer, the more likely you are to meet or exceed their expectations and desires.
---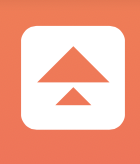 Upnify´s Editorial Team; formed by professionals and experts in Marketing, Sales, Communication, Design and other areas. They share their experience through articles enriching the commercial culture.