WhatsApp integration to your CRM
Upnify Editorial Team - 3 de agosto, 2022
WhatsApp had already become one of the most used applications in the world with 2,000 millions of users when, in 2014, Facebook decided to buy it for $19 billion.

Whatsapp Business can be considered a valuable tool for organizations, besides facilitating communication between collaborators and intermediaries, it can achieve relationships of trust, since the information being backed up will allow you to project a more professional image.
With such an investment, it is not hard to believe that they were already thinking about the creation of Whatsapp Business, which is becoming a high-value tool for companies since its creation in 2017.
Facilitate interactions with your customers with the tools that WhatsApp Business has, as you can automate, organize and respond quickly and easily to your contacts.
Part of its success stems from functionalities such as:
Create a company profile, where you can display your contact details such as address, website and email.

Generate fast answers; using your favorite phrases in a quick way without the need to write the full text.

Create tags for your contacts and organize them according to your sales process.

Generate automated messages so that your customers are not left unattended or simply to give an automatic welcome message.
Below, we explain the benefits of integrating your Whatsapp or Whatsapp Business account with your CRM, through Whatsapp web.
Save time with message templates
Design a template to initiate conversations from your CRM.

Connect Upnify with WhatsApp Web.

Save the message as a follow-up.
Build trust and closeness with your customers
Generate messages with personalization tags (name, company).

Send your message in a couple of clicks.

WhatsApp Web does not require an extra cost.
Integration is very easy!
---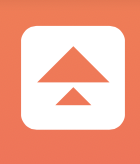 Upnify´s Editorial Team; formed by professionals and experts in Marketing, Sales, Communication, Design and other areas. They share their experience through articles enriching the commercial culture.