Why should you integrate a CRM into your Call Center?
Upnify Editorial Team - 27 de diciembre, 2022
Call Centers provide valuable information about customers; however, their potential has been limited by the lack of organization and follow-up. In this article, you will learn what a CRM is and what are the main benefits of CRM Software for Call Centers.
Call Centers emerged when companies realized the need they had to know their customers better; they started as something exclusive for certain companies but nowadays their boom has skyrocketed, now it is common to find different types of Call Centers segmented by industries or companies.
There are more and more types of Call Centers, there are companies that have dedicated an entire department to make calls to their customers, on the other hand, there are also B2B companies that have seen an area of opportunity in the Call Centers that have been dedicated to offering this service to different companies.
Among so much competition, companies that provide Call Center services have been looking for alternatives to stand out from their competition, the one that has given them the most results is to incorporate technological solutions such as CRM software to help them reduce the effort they invest in their daily work but getting better results.
What is CRM?
CRM or Customer Relationship Management is a Customer Relationship Manager, which means it is a system or software that facilitates communication with customers to establish a solid relationship with them based on trust.
This communication can be through different means, for example, email or phone calls as in the case of Call Centers, also a CRM Software gives you a panoramic view of all your contacts and at the same time specific information about each of them, so your calls become more personalized, forget about cold calls.
Common problems in a Call Center and the benefits that a CRM offers
Call Centers are still today an excellent strategy for companies to know their customers, however, areas of opportunity have been detected that prevent them from taking full advantage of the potential of Call Centers, here we list the main problems that most Call Centers have and how they have been able to solve them thanks to the implementation of a CRM Software.
Lack of organization
The main function of Call Centers is to know the consumers or customers, they usually collect valuable information but then do not know what to do with so much information, the data is lost in a sea of spreadsheets, and never find the data they need.
Benefits of CRM for a Call Center:
A CRM helps in a big part to organize all the information that Call Centers receive daily so that you can find the data of the lead you need to call quickly.
Loss of information
Call Centers have continuous staff turnover, every time a person leaves the company or the Call Center department, valuable information is also lost, their calls are reassigned to another executive and in the meantime, important data is lost.
Benefits of CRM for a Call Center:
With CRM software you can control access to your information from your administrator account and you can easily reassign contacts to a new executive with just one click. The new advisor will be able to see the history of the contacts assigned to them and personalized attention will not be interrupted.
No follow-up
This is one of the main problems of Call Centers, it has probably happened to you that you receive a call from a Call Center executive to offer you a new card, you mention that you are interested but that you can't attend to them, they agree to talk to you later but the call never comes; or even worse; other executive talks to you who don't know the previous conversation you had and you have to repeat everything a
Benefits of CRM for a Call Center:
Improve your follow-up, did you know that it takes up to 5 calls to make a sale? most salespeople don't make it to the second call. CRM software allows you to improve your follow-up, with its reminders you will never forget to call a potential customer and at the time of the call you will have the history of your prospect and you will know which executives attended them before you.
Obtain 30 free days of CRM software for your Call Center
CRM software is an excellent tool that has helped many Call Centers to reach their full potential, making quality calls focused on the needs of each customer and not just repeating a prefabricated speech on each call, they have also managed to improve the follow-up to their leads.
Your first 30 days of CRM for your Call Center for free!
You win the maximum potential of your Call Center and start to stand out from the competition, that's why we give you your first 30 days of SalesUp! CRM Software for free, starting to implement it right now in your Call Center.
---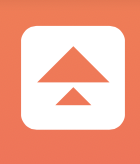 Upnify´s Editorial Team; formed by professionals and experts in Marketing, Sales, Communication, Design and other areas. They share their experience through articles enriching the commercial culture.