The importance of internal control in the companies.
Upnify Editorial Team - 19 de abril, 2023
At all times, and even more so in times of crisis, businesses demonstrate their effective competencies. Most companies consider economic recessions a high-risk situation, associated with reduced sales, liquidity, investment, redundancies, and eventually bankruptcy.
Companies capacities are being undermined.
Few companies see these times as a great opportunity to measure their real capacities and open themselves to explore new areas of strengthening and growth.
In this context, it is feasible to foresee that only those businesses that have prepared themselves to face systemic risks, that have made their processes and policies more flexible to adapt quickly to adverse events, as well as those that have internal control mechanisms in place to remain firm in their operations and open to improvements even during a crisis, will survive.
This note proposes five points of internal control in companies that should be taken care of to mitigate the effects of turbulent times and take advantage of the environment.
a) Establish and maintain a healthy internal control environment in companies.
The control environment is the platform for the healthy operation and achievement of results in turbulent times of a business. It implies that the owner or director of the company consistently maintains clear rules with the staff, points of culture in practice, precise definition of roles and responsibilities in all areas of the organization, the existence of an organizational structure that places each person in his or her contribution to the business, as well as the elaboration of contingency plans that allow the business to act with less pressure in crises. Likewise, the existence of manuals, policies, and procedures, a favorable working environment, and the levers of training, systems, and technology, prepare any business to transcend any turbulence.
b) Know and manage business risks.
An underused practice in business is the identification and assessment of risks that may negatively impact the achievement of objectives, goals, and programs. Simple tools exist, such as simply asking the question, - what would happen if one event or another were to occur in my business - which allows you to think of different strategies for prevention and preparedness for action, with alternative plans.
This is certainly better than not acting or being paralyzed in the face of adversity. Many business owners, even knowing the likelihood of such events, prefer to deny them for fear of their impact. However, it is always better to be prepared, and it is a practice that every business owner should have in his or her business activity.
In this practice, it is recommended to identify, control and monitor different types of risks that may jeopardize the operation or the permanence of the business. Likewise, the internal controls that prevent these risks, which can range from economic, political, operational, strategic, or technological, should be reviewed periodically.
c) Implement and/or update internal control activities in the business.
The business owner must have documented control mechanisms to ensure that it meets its objective and that it is executed effectively and efficiently in each of the procedures; all this to mitigate risks, the indicators will be reviewed periodically and their adequacy according to the different circumstances; to achieve the implementation of corrective actions if this is the case.
d) Information and communication
It is recommended that measures be put in place to ensure that the business information generated is complete, reliable, and timely for decision-making. It is the responsibility of the owner or director to ensure that the information is available through the established systems and that it has the relevant security and confidentiality measures for decision-making. Communication within the company also plays a crucial role.
To the extent that the staff knows the objectives of the business, the owner, the indicators, the goals of the business and the staff, as well as the established standards, their performance will be easier and, as a consequence, the achievement of results will be simpler and more efficient.
e) Continuous improvement and monitoring
The business owner as well as all staff must contribute to the continuous improvement of the business. To this end, incorporating the practice of continuous improvement as part of the culture reduces the risks of stagnation and competitiveness crisis, especially in times of crisis, since companies are already prepared to face adverse situations with better tools, processes, and people's spirit. It is recommended that this practice be formalized and documented and that staff at all times actively participate in business improvement and internal control activities.
Finally, applying these five points of internal control in companies will not only allow us to face crises but will also help us to strengthen the competitive advantages of our business.
---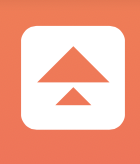 Upnify´s Editorial Team; formed by professionals and experts in Marketing, Sales, Communication, Design and other areas. They share their experience through articles enriching the commercial culture.