3 tips to stay current in a constantly changing marketplace
Upnify Editorial Team - 23 de enero, 2023
Supply and demand trump any aggressive marketing campaign to increase a company's market share.
The campaign could not be exempt from influencing the behavior of a segment of potential buyers of our products or services.
On the other hand, generational changes are decisive and of great importance for the success or failure of any attempt to improve the positioning, market share, or growth of your company. It is true that a consumer's response to a stimulus to decide on one brand or another also reflects the "natural" behavior of the generation to which he or she belongs.
For example, the "Baby Boomer" generation (born between 1946-1964) will not easily understand the preferences or behaviors of the "Z" generations (digital natives, born since 2001) and therefore will not respond to the same stimuli.
Companies offer new products, presentations, promotions, etc., through large campaigns taking advantage of the technologies that today every "visionary" company must contemplate in its communication resources.
With the aim of not losing ground in markets increasingly demanding creativity and interaction with their suppliers (mobile applications, CRM, landing pages, mini-sites, videos, and tutorials on YouTube, social networks, etc.).
Every marketing campaign must have implicit strategies aimed at the "Call To Action", because, without it, there is a risk of having only an expense that does not drive sales, so the minimum quotas are not covered to achieve the break-even point, resulting in stagnation or regression.
Understanding the consumption behavior of the different generations will make the difference between the success or failure of any commercial campaign. Therefore, I firmly believe that three key concepts must be covered to stay relevant in a constantly changing market:
1. Keeping up to date
Social networks, CRM (Customer Relationship Management or Commercial Management System), website, landing pages, etc., no longer represent in my point of view a competitive advantage, they are basic tools to stay visible, if you do not have them, you are at a huge disadvantage in a constantly changing market.
2. Be fashioble
As on the fashion show: spring, summer, autumn and winter fashions. You should always be looking for what are the fashions, the "trending topics" of the day, week, month, or year.
You must always be alert to the demands, dissatisfactions, and needs of the market to respond immediately.
The big brands, those that lead the market, those that have the greatest participation, are those that, based on vision, creativity, and innovation, "impose fashion".
3. Go to the forefront
Anticipate in time based on trends, behaviors, history, and future needs to devise strategies that keep the company alive. Renew or die.
Getting a potential customer to respond quickly to the stimuli of the campaigns must be, as Sam Walton said: "With extreme precision and speed", which to a great extent will be due to the prompt capacity to adapt and respond to the demands and constant changes in the behavior of the markets.
So, dear reader, you have in your hands the 3 tips that I will gladly share with you so that you can position, maintain and develop your company in a constantly changing market environment.
---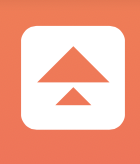 Upnify´s Editorial Team; formed by professionals and experts in Marketing, Sales, Communication, Design and other areas. They share their experience through articles enriching the commercial culture.