6 apps to increase your sales on the go
Upnify Editorial Team - 28 de octubre, 2022
In this article, you will find a list of the 5 most used applications in the business world to increase sales, for sure you will want to download them immediately on your cell phone.
How many times have you left your house in a hurry and when you see that you have forgotten your cell phone, you turn around and go back immediately to look for it? This is a situation that has become very common nowadays, and the truth is that now it seems unthinkable to live a single day without your cell phone, imagine for a moment all the activities you could not do in your day-to-day life without your cell phone, you could not make calls to your prospects or receive messages or notifications from them.
Every mobile device has become a window to the world, through which you can be connected to all your contacts or prospects with just one click. This has been a consequence of the accelerated evolution of mobile technology, where applications have played a fundamental role in recent years.
Given this situation, the sales world must keep pace with technological innovations and know how to adapt to these changes. As sales professionals, we must know how to take advantage of these types of tools and use them to our advantage to increase sales.
That is why here we want to share with you a list of 6 applications that you should have on your mobile device to close more sales from anywhere.
With this App you will simplify your payment process, this app turns your smartphone into a dataphone so that your customers can pay you easily with just one click. It works with a small device that the app sends to your point of sale for free.
With this app networking is easier, it's the next level of business cards. With just a photo you can transform the business cards you receive into contacts saved in your cell phone, the images are saved in the application and you also can register the information as new contacts on your phone.
The popular web storage platform has a mobile application so you can take with you all the documents you need to close more sales. Store quotes, brochures of your events, or testimonial videos of your clients to show your prospects.
You never know when you might have an emergency video call with your prospect, this application is very effective when you are looking to close a sale but can't meet your prospect in the same place.
Sending emails to prospects or customers is an everyday task, with this app on your smartphone you can send emails from anywhere. Learn about Mail Chimp's integration with your sales CRM to optimize the reach and effectiveness of your email marketing strategy.
A CRM system is your ally to increase your sales and grow your company, so it is very important that you take it with you everywhere you go on your cell phone. From your cell phone, you will be able to access all the information about your prospects, offer them quality follow-up, send quotes in minutes and close more sales. Upnify's CRM app lets you take control and organize your sales from anywhere. Available on the Apple Store and Google Play
Now it's time to take your sales into the digital age and these 6 apps will be your daily battle tools to close more sales online.
---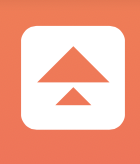 Upnify´s Editorial Team; formed by professionals and experts in Marketing, Sales, Communication, Design and other areas. They share their experience through articles enriching the commercial culture.