Boost your growth by improving your follow-ups
Upnify Editorial Team - 21 de septiembre, 2022
To boost your company´s growth and increase your sales you need to offer a quality follow-up to your customers, here we tell you how to do it effortlessly.
What is a follow-up in sales?
Follow-up is all those actions that a sales professional performs to accompany the prospect from the moment they show interest in your product or service until they decide to make the purchase. Even more and more companies are applying post-sales follow-up, they realized that they were mistakenly missing the opportunity to build customer loyalty by forgetting about them after the purchase.
How does follow-up improve your growth?
Not offering your prospects a proper follow-up is causing you to lose almost half of the sales opportunities, it is proven that 45% of sales opportunities are lost due to lack of follow-up, in other words, you are losing potential customers, and even worse, you are leaving them in the hands of your competition. They are probably prospects that needed that your product satisfies and was willing to pay for it, but they do not feel that they are being taken care of with an adequate follow-up.
The key to effective follow-up
The key is to be there for them when they need you, make sure you communicate that you know and are empathetic to their needs and that you are willing to help them at the time they decide. This can only be achieved by personalizing your communications according to the profile of your customers, learn how you can do it easily from Upnify.
Don't give up the first time, the second time, or the third time
Does this sound familiar? A prospect is very interested in purchasing your product and asks one of the executives to call him at 4 pm so he can explain in more detail the benefits of your product; however, when the time comes, the executive calls, and the prospect´s assistant answers to let him know that she was in a meeting, the next day the executive dials, again and again, the prospect is busy so he gives up and lets the opportunity pass by.
This is more recurrent than it seems, as already mentioned 45% of the opportunities are lost due to lack of follow-up, and also the common salesperson does not make more than 2 calls, however, in Upnify we have proven that it takes a minimum of 5 calls to close the sale.
The importance of speed of response
In sales, time is money, it is not enough to offer an adequate follow-up to your customers or prospects, it is also necessary to be at the right time and respond almost immediately when your prospect has a question or requests more information, your chances of closing are decreasing with every minute you let pass.
CRM software to improve your follow-up
We know that offering a quality follow-up to each of your prospects or customers is an extremely difficult task, however, as we have seen it is also a task of vital importance and despite that sales professionals do not dedicate enough time in their working day. Hence the need to automate this daily task of salespeople to improve their results with less time and effort.
Nowadays there are technological tools that greatly facilitate this task, a software like Upnify that allows you to improve your follow-up by reducing the time and effort you invest to achieve it. With its electronic agenda and reminders, you will never forget to contact a potential client again. Also, you can automate and personalize your follow-up emails to prospects with email templates or automated campaigns.
Be the first to see how Upnify makes your follow-ups easier and start your 30 days for free.
---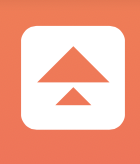 Upnify´s Editorial Team; formed by professionals and experts in Marketing, Sales, Communication, Design and other areas. They share their experience through articles enriching the commercial culture.