Expand your sales prospecting vision
Upnify Editorial Team - 5 de agosto, 2023
As a salesperson, you can know everything, and be highly motivated, but if you are not proactively oriented to knocking on doors, picking up the phone, and looking for appointments, you will not be able to increase your companys revenue or commissions.
Success is built on two pillars.
The famous close or confirmation.
What do you need to look out for contacts, self-esteem, confidence, and security? The reason salespeople don't reach out and look for prospects because of the fear of rejection and failure.
How can it be that sales being the industry that generates wealth, only two out of 10 people are engaged in this activity? This should be the other way around? The reason is simple, because of the ego of feeling rejected, your self-esteem is weak.
If we talk about managing your time, you should dedicate 80 percent to prospecting. This is as simple as that, while the remaining 20 percent should be used for follow-up. Today, with technological tools, you can efficiently and systematically manage your sales process.
To prospect well, it is recommended to apply the 100-interview method, for example:
This weekend, and the next few days, take out with a proactive approach to action and survey 100 people. Ask them questions depending on what you sell, do, or offer:
Do you know of any?

How do you see this?

Do you know this brand?

How do you satisfy such a need?

Have you heard of it?

Would you like information?
When you have completed your survey, look for 100 different people to provide that information. This will turbocharge your sales process. The 100 interviews method is fundamental because it oxygenates your sales process. If you manage to conduct these interviews in the next few months, you will be able to reap the fruits of that activity.



---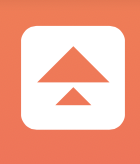 Upnify´s Editorial Team; formed by professionals and experts in Marketing, Sales, Communication, Design and other areas. They share their experience through articles enriching the commercial culture.