Have more control in your segmentation
Upnify Editorial Team - 1 de julio, 2022
Take control of the database by assigning different colors to all the tags you create in Upnify.
Sometimes, our communication is not viewed as we expect or simply does not generate any type of audience, this happens when we do not have a target segment, we can define different groups of audiences, but the message can be captured in different ways and not get the desired results.
The importance of knowing how to segment lies in the scope of users that we want to obtain, we must take into account that there are different factors to consider when we want to focus on a target audience, we must know their needs, preferences, behavior, and so on.
It is important to identify the group or groups of segments to which we want to direct our communications; this will determine the scope of users we want to reach and who will be able to identify the product or service we want to offer.
Having the necessary information, it will be easier to direct the message to a certain group of people and reach the right audience.
Differentiation of each of your segments
Choose colors that represent each group of prospects and customers.
Edit the colors as many times as you need.
Filter easily by clicking on each label.
Automatic follow-up and Lead Nurturing
Use different colors to segment your audiences.
Create powerful content and send it in automatic email campaigns for each group.
Assign better qualified prospects to your sales force.
Using this function is very easy!
With Upnify you will be able to use these segmentation tags that allow you to identify and group different contacts with a common characteristic, which will be useful to you and your company to filter and view them more easily, send them automatic sequence campaigns, among other things.
If you want to create a new segment you can do it by clicking on Tools>Tag Segmentation>+Add, you can also edit an existing one from its options.
If you don´t have a CRM yet, we invite you to try Upnify free for 30 days.
---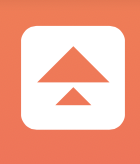 Upnify´s Editorial Team; formed by professionals and experts in Marketing, Sales, Communication, Design and other areas. They share their experience through articles enriching the commercial culture.