How to Sell your Product Faster Than Hot Bread
Upnify Editorial Team - 1 de noviembre, 2017
In this article you will learn practical tips that you can start using today to make your product or service sell even faster than hot bread
Every salesperson's question: How to sell?

This is a question faced by any salesperson or professional related to the commercial area. Whether you are just starting out in the world of sales or you are already an expert, the truth is that there is always a point where you question how to sell or if the technique you are using is the right one.

There is no single recipe to sell a product, the strategies you decide to use depend on different variables: your type of customer, product, company, line of business, etc. However, there are some common points that will help you know how to sell your product and increase your closings. Don't forget to add your personal touch to each of these strategies.


What to say when selling?

Have you ever experienced when you don't know what to say to your customer? This situation is more common than you think, and surely it has happened to you when you call a potential customer who asked you for more information and at the end of the call a million things come to your mind that you could have said to bring him even closer to the purchase decision.
Using the right words and arguments is fundamental to sell your product, this is even more complicated when it comes to cold calling; but don't worry, the key is to know what your customer's needs are, so you will know what arguments you can use.

"A simple rule: When you don't know what to say to a customer, ask."


Steps to sell a product:

To sell any product or service, the fastest way to make the sale is to focus on the consumer and not on the product. Consider the relationship with your customer as that of a friend who asks you for advice to get out of a problem. Start by gaining their trust and not trying to sell your product by any means. Here are some steps to follow.
Gaining the customer's trust
As mentioned above, the first step is to gain trust, if the consumer trusts you, they are more likely to decide to buy your product. Would you buy from someone you do not trust?
Present Possible Solutions
Now it's time to talk. You have enough information to highlight the benefits of your product that provide a solution to your potential client's problems.
Invite decision making
Leave the ball in their court, invite them to make the purchase decision but without putting too much pressure on them. The consumer must feel that they themselves make the decision to buy your product and they must also have the satisfaction of having made an intelligent decision.
What you should do before selling:
The steps described above are even easier when you have everything ready to start selling. Just as a soldier cannot go to war without a rifle, a salesperson cannot start selling without properly preparing first.
Keep your information organized: It will be easier for you to get to know your customer and their needs if you have all their information organized and always at hand. You will see that even the smallest piece of information you have about your customer can be of great relevance when selling your product or service, hence it is essential to keep your information organized.
Simplify Your Commercial Process: Make it easier for the customer to buy, they may be interested in acquiring your product, that it was exactly what they were looking for, however if he has to go through many steps to make the purchase, he will quickly become disillusioned with your product.
Speed of Response in Follow-ups: Sales are now faster for companies. In most occasions, the difference between consumers buying from you versus your competition is the time it takes to respond to their request. Remember that your customers want fast, almost immediate solutions.
Use the right tools to facilitate the sale
To sell your product faster than hot bread, it is important that you have the right tools to help you organize and simplify your sales. A CRM like Upnify will be your best ally when you want to increase your sales. If you want to learn more about its benefits, we have the following article.
---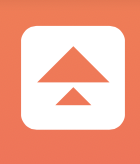 Upnify´s Editorial Team; formed by professionals and experts in Marketing, Sales, Communication, Design and other areas. They share their experience through articles enriching the commercial culture.