Keep better control of finances in SMEs
Upnify Editorial Team - 21 de octubre, 2022
Giant steps in healthy finances for small and medium businesses. Apply these tips to keep your money under control.
Companies, regardless of whether they are large, medium, or small, will always have one concern: How to manage their finances properly. Maintaining proper control of the company's finances is the key to achieving growth in a market where the economy, fierce competition, and other factors can undermine performance.
This becomes even more noticeable in small and medium-sized companies since any decision regarding finances usually has the greatest impact.
That is why it is recommended that companies generate a financial structure that supports decisions and keeps control of the actions taken for the benefit of the organization's growth. Any entrepreneur would like to achieve that the finances of your company are healthy and see growth from day one, however, not every entrepreneur is an expert in the management of finances so we have some recommendations to take the right path to achieve success.
Learn Finance and Accounting
I can't crunch numbers, or someone else can do it for me, these are answers that no entrepreneur should have to give. Learning finance and accounting must be a priority if you want your business to succeed. No one else will look out for the well-being of your business. Starting by learning how to read financial reports and statements is the first step I recommend because that is where you will find information about where your money is, where it came from, why it went through intermediaries, and where it is going.
Each report or financial statement will contain 3 key elements: the cash flow statement, the income statement, and the balance sheet. In the cash flow statement, we will find the company's operating activities, investments, and cash inflow or outflow. The income statement will show the income obtained within the corresponding period while the balance sheet will be the information related to the assets, liabilities, and other equity that the company has.
Separate the personal from the business
It is a very simple tip: Personal finances are managed independently from the company's finances. When creating bank accounts, and requesting cards or checkbooks, these should be in the company's name, which guarantees better control and traceability of all financial operations. Having a clear idea of how the company's money is handled will help to have better control.
Likewise, the company should have a savings or investment account dedicated to building the capital that will lead to the company's growth. It will do no good to separate your expenses and personal finances if all the income goes into the personal account and is spent. These savings can be the difference between growth or bankruptcy.
Reduce costs
In any start-up business, entrepreneurs should always strive to keep operating costs low without compromising the quality of service and products they offer. Many of the variable costs can be reduced by making different efforts, taking advantage of the Internet to generate calls at no extra cost or reducing the number of visits made in the month as long as they are not planned appointments for a specific purpose, such as a closing or to see an important customer face to face, many of these visits can be changed to follow-up calls, for example. For many start-ups, generating business exchange with others can be a good way to reduce costs.
Monitor and measure performance
At all times an entrepreneur should keep tight control over the movement of his or her money, especially when it is already starting to be dealt with in considerable amounts. The key is to always look for the best financial performance of your company, project income, expenses, and cash flow into the future, and look for short and long-term investments. Each of these steps should be done in consideration of the financial reports we talked about at the beginning if it seems complicated, you can ask for professional help.
Investing in CRM sales software
Today we have the option of using software that facilitates the tasks of our sales team and even of many small and medium-sized companies. A CRM likes Upnify will help any entrepreneur to have control over their sales process and keep track of every customer and quote made so that they don't miss a single penny that is coming in and those that could be coming in.
Take the opportunity today to apply these tips and take your free trial of Upnify the CRM recommended by the experts.
---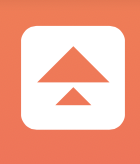 Upnify´s Editorial Team; formed by professionals and experts in Marketing, Sales, Communication, Design and other areas. They share their experience through articles enriching the commercial culture.