Networking as a sales strategy for your company
Upnify Editorial Team - 14 de agosto, 2022
We live in the interconnected era, social networks that allow us to keep in touch with thousands of people even in different parts of the world, they are just a click away, even on our phone.

However, we are few who take advantage of this fast connection to generate a professional network that allows us to position ourselves within the market.
This professional network is commonly called Network and the art of generating those connections that form our professional network is Networking.
Networking is defined as the practice of establishing and expanding a professional network to find ways to collaborate with other professionals or companies and reach a larger number of potential clients.
Networking usually takes place in special events, conventions or social meetings, and in social networks. However, it should be clear that offering your products or services or listing the qualities that make you a great candidate to be in someone's professional network and handing out as many business cards as possible is not networking. At best it could be an effort to sell and advertise your own brand.
So, what if it is effective networking, how can it improve my chances of increasing revenue, and what advantages does it have for my company?
As we already mentioned, networking is connecting with the right people or companies, therefore, it requires listening and conversational skills. It is a situation where chemistry, empathy and of course sympathy will be present, as in a relationship. Find out what other professionals like you require or are looking for and at the same time identify if those objectives align with yours or your company's. That is effective networking.
Participating in networking events can have great benefits, from keeping abreast of market trends to collaborating with other companies and professionals in the industry, even generating new business opportunities.
The key to everything we believe is to listen and be respectful, as stated by TV host Jay Leno in the story of how networking helped the career of comedian Jimmy Fallon take off (published in Business Insider), under this scheme of networking with respect and listening we can achieve many things, however, as in everything, you have to work for it.
It is not enough to be respectful and practice active listening in every networking session, we must be prepared and have the freshest and most complete knowledge of our industry and of course product and service. That relationship goes two ways, we want to charm and be charmed. So, let's not fail to be a great match for those colleagues who are in search of their own professional network.
Achieving this match between two professionals or two companies could be thought impossible, as it is that someone would be willing to promote my products or services if we are in competition. On the contrary, it is an alliance, your company offers a unique benefit that the company of your connection requires and they in turn will have the confidence to offer your services to their network.
At the moment, companies must be focused on solving their clients' problems, this way they will achieve success for both of them. It is in this mentality that networking works well, if the client of a company in your network requires a product or service that they do not offer but they know you do, they will not hesitate to recommend their client to you, generating income for you and the client's trust in them.
In situations like these, networking is better understood as a sales strategy and placement of services or products rather than simply as public relations. Not that you shouldn't do one or the other, they are not mutually exclusive. However, learning when, how and with whom to network can result in income for your company.
Do not miss the next networking opportunity, but this time analyze in detail each person interacting in that event or in your social networking group, be sure that you will find the eager to sell or the publicist, but also that taking into account what you have read here, you will find that meaningful connection that will result in benefit for you and your network.
---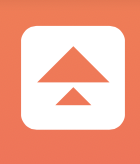 Upnify´s Editorial Team; formed by professionals and experts in Marketing, Sales, Communication, Design and other areas. They share their experience through articles enriching the commercial culture.