A qualified prospect is one that has a high probability of becoming a customer. Depending on your company´s qualification criteria.
Qualified prospects
Are those who meet the following conditions to become a customer because:
- They have a need for the product or service
- They have the power of decision to make the purchase
- They have the financial resources to be able to pay for it.
In addition to the above, each company adds criteria based on their needs. In the timeshare industry (Time Share) they use defined criteria to qualify prospects, for example:
- Married couples between 27 and 65 years of age, U.S. residents, Anglo-Canadians and Latin Americans with an international credit card.
- Mexican married couples between 30 and 65 years of age, singles qualify when the following are met:
- Single men between 30 and 65 years of age.
- Single women between 30 and 65 years of age.
Another example could be seen in a real estate company that sells 2-bedroom houses of social interest, and for this we will use a case where a family is interested in acquiring a house:
You want:
1.- What type of product or service are you looking for?
- 2 or 3 bedroom house, (still a prospect)
- With security, private club, 7 bedrooms, 2 private pools, etc. (Does not qualify)
Can:
2.- Can you afford your credit, pay cash?
- Yes (Still a prospect).
- No. Then you do not qualify
Decide:
3.- Who is going to buy?
- The person in front of you decides the purchase. (Still a prospect).
- Not the person who is going to buy. Then he/she does not qualify.
By successfully fulfilling the 3 previous premises, it is a prospect with a high probability of buying.
It is recommended that the business opportunities you register in SalesUp! are only qualified prospects to ensure that our time in following up is well invested and we get better results in sales and commissions.
---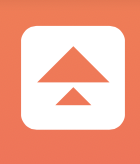 Upnify´s Editorial Team; formed by professionals and experts in Marketing, Sales, Communication, Design and other areas. They share their experience through articles enriching the commercial culture.