Staff training: training approach vs. stand-alone training
Upnify Editorial Team - 19 de abril, 2023
Training staff with technical, theoretical, and practical knowledge is not enough. Avoiding isolation means adding value in training by adding concern and sensitivity. So, in both the business context and within their area, they are capable of reasoning, analyzing, exploring options, and identifying causes and consequences. Staff training should be complemented by a training approach.

There is a growing number of organizations that are oriented towards helping staff develop both intellectual competencies and analytical skills, in which they can direct their thoughts and attitudes in the light of the strategic approach.
The important thing is to nurture the talent of the staff; continuous and adequate on-the-job training will bear fruit and return on investment.
some points to maintain staff training (attitude) and encourage training (aptitude):
APTITUDE: Rules, principles, locations, coding, future area need, prioritization.
ATTITUDE: Manage and understand the origin and rationale of inventory decisions, analyze techniques and feedback, and increase stock accuracy through a collaborative project.
APTITUDE: Process, ethics, profile and strategic evaluation categories, supply chain.
ATTITUDE: Maintain a win-win attitude, business vision, and total cost, long-term relationship with suppliers, and move from operational to strategic.
APTITUDE: Quality in service, how to be more organized.
ATTITUDE: Presenting ideas, preventing and dealing with conflict, communication and teamwork, work improvement and personal congruence, and service chain.
APTITUDE: Success path, defining guidelines and objectives, the importance of the strategy map.
ATTITUDE: Understanding what sells, integrating the business model, aligning management with planning, communicating and measuring, encouraging 100% participation and commitment, and shared vision.
In management and supervisory roles.
APTITUDE: Job description and scope, performance indicators, and evaluation.
ATTITUDE: Leadership and management factors, assessing key performance areas, guiding change, and harnessing employee talents.
SKILL: Calculate lot sizes and safety inventories, forecasting techniques.
ATTITUDE: Plan and validate execution, foster holistic business culture and processes, manage MPS-MRP-CRP, plan and feedback demand.
APTITUDE: Prospecting techniques, sales fundamentals.
ATTITUDE: Buying needs and motives, areas of interest and expectations of professional buyers, strategic negotiation, strategic marketing, and sales planning and management.
Conclusion.
Staff training is valuable in helping employees to perform adequately in their position. If, in addition, you want to make the most of their expertise by developing talent, the training approach allows you to strengthen their competencies, skills, and critical thinking.
The challenge is there, and the mission is possible.
---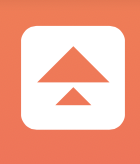 Upnify´s Editorial Team; formed by professionals and experts in Marketing, Sales, Communication, Design and other areas. They share their experience through articles enriching the commercial culture.