The Importance of Standardizing Operations in your Company
Ferenz Feher - 22 de febrero, 2017
It must be understood that standardization serves to understand the behavior of the business and how the team is working.

Having a standardized process is a tool that gives competitive advantages to entrepreneurs and companies of all sizes. It not only allows you to know your business in depth, but also to establish indicators that will guide all your activities.


"Those who want order and control in their business, should start a standardization process."



Companies of all sizes must implement the standardization processes in their operations if they aspire to achieve healthy growth. No matter how long they have been in the market, they all need to have an order and standardization of their processes.

See also the strategies in our "Introduction to Business Intelligence Guide" for more information.


"Standardization is an art, because you have to have total knowledge of the company. As consultants, you have to know the minimum activities of the sales and collection processes, for example. Many consider standardization as a tool that gives them a competitive advantage, because wherever they sell their products or services, they will always be the same," explains Ferenz Feher, CEO of Feher & Feher.
Standardizing operations is a process that all companies must follow if they want order and control in their business. One would think that it is only for Franchises, because their system must be the same in all stores; although standardization is the skeleton of this business model, it is not a process unique to them. It is something that large corporations already do naturally and out of necessity.


Anais Aoyama, operations manager at Feher & Feher, says this is a very new practice in SMEs. "There are companies that do so well that they forget to implement controls; they concentrate on selling. However, the moment comes when the volume of operations surpasses them and they no longer know what has been invoiced, if they have already been paid, what and how they are selling. That's when they discover that they should have standardized their processes, even before they opened."


It must be understood that standardization serves to understand the behavior of the business and how the team is working: if the roles that were designed from the beginning are being fulfilled, if there is order, etc. The indicators that result from such a process allow a business to grow optimally and with a better vision of the market, which of course results in economic benefits for entrepreneurs and businessmen.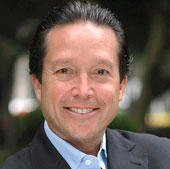 By Ferenz Feher
Bachelor's Degree in Business Administration from ITESM. With several Diplomas and a Master's Degree in Franchise in Miami. He is currently an advisor on Business and Franchise issues for Entrepreneur magazine; professor of the Franchise System in Mexico.
---
Por Ferenz Feher