Find out how this Whatsapp trick helps your sales strategy
Upnify Editorial Team - 10 de enero, 2023
Today, everyone is online all the time. Phones have become personal devices that we are holding on to most of the day, so it seems logical that it becomes more and more viable to do sales work on all channels available on those devices, not just the classic call.
We have tools such as email and social networks at our fingertips. A communication tool that nowadays seems indispensable is WhatsApp, here are a couple of facts about the use of this instant messaging service.
This is why WhatsApp has become a great tool that we can use to our advantage if we want to capture the attention of our potential customers, but always with care because abuse sending messages to contacts that we do not know or are not on our list can lead to the indefinite blocking of our account.
For these reasons we explain a very useful way to get the data you need from your prospects or that they can contact you by using a simple tool that WhatsApp developers themselves have made available to us and that is perfect for your sales strategy.
Chat button
Whatsapp launched a very practical option to start conversations with people we do not have in our contact list and also allows us to send a default text message with a simple click either from a mobile or the web and has been adopted by many to capture prospects by providing a very simple tool to ask for reports or show their interest with just a couple of clicks and indeed this feature is very easy to use, then we'll show you how to build your link.
Whatsapp Link
Let's make our own Whatsapp link to capture leads, in this tutorial you will need to edit the bold fields in the following link to make it work.
https://api.whatsapp.com/send?phone=1234567890&text=I%20Want%20information
Ejemplo:
Before including your phone number, you must enter your country code. If you are not sure which code to use, visit this page. For example, in the USA the code is +1 and followed by the area code, which in New York is 315, so for this tutorial, the number to use will be +1 315 6786725.
In the text field, you must put the default message you want, remember that all spaces must be replaced by the combination of the following characters %20. The result would be Hi%20%want%20information
Once we finish editing the final link would look something like this: https://api.whatsapp.com/send?phone=521551234567&text=I%20want%20information
Take into account that you should not modify the beginning of the URL for the link to work correctly, just modify the data we mentioned above, once you have your link generated you can insert it in different contents, from your website to your automatic communications with Upnify.
---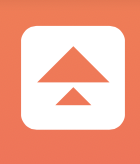 Upnify´s Editorial Team; formed by professionals and experts in Marketing, Sales, Communication, Design and other areas. They share their experience through articles enriching the commercial culture.