How to create a workable budget and what to consider during its preparation?
Upnify Editorial Team - 17 de octubre, 2022
Determine a budget for your company and know what resources you should include in it to not affect the profitability of your company, is a task that demands a lot of time and effort. That is why in this article you will learn how to prepare a budget for your company and what resources you should consider for your investment.
Before carrying out any action, companies have to make an analysis and planning of what they want to achieve, within this planning is the budget and the resources needed for each of the projects.
3 steps to create a budget
Set your goals
Your budget should be created based on the objectives that you set out to achieve, consider in it the resources that you will need to use to achieve all your goals. However, remember that a larger budget does not mean greater achievements, the key is to know how to invest the budget.
Analyze your income and cost trends
In order to avoid that your budget affects the profitability of your business, it is important that the amount is established based on the costs and income you have had, take into account what has been the trend and from this, plan your budget.
Create a sales forecast
Making an estimation of how much you expect to sell during the implementation of your projects will allow you to adjust your budget to that amount; however, you must be careful that the forecast will be realistic, otherwise you could end up inflating your budget.
What to consider for your budget?
Tools to measure and achieve your objectives
The most important thing when you establish a budget in your company is to consider the objectives, the decision of how to invest your budget should be aimed at achieving them, that is why the first thing you should consider are the tools you will need to achieve all your goals.
Surely you will have several options of tools, each one focused on a different area of your company, however, constantly changing tools can affect your daily operations. To avoid this, an excellent option is a CRM, because from a single place you have control and organization of the different areas of your company, which helps you to see the return on your investment faster.
Fixed costs
Fixed costs refer to all those expenses that are necessary for your daily operations, for example electricity, office stationery or supplies. Occasionally, we get used to having all these things at our fingertips and we may forget to include them in our budget.
An excellent idea to not forget to include any fixed costs in your budget is to ask your team what things they consider essential to do their job and do not skip any answer.
We give you 30 free days of Upnify CRM to see for yourself the organization and control you will get in your company to achieve all your goals.
---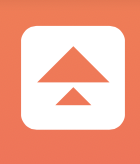 Upnify´s Editorial Team; formed by professionals and experts in Marketing, Sales, Communication, Design and other areas. They share their experience through articles enriching the commercial culture.