5 tips for standing out from the competition with Social Selling
Upnify Editorial Team - 28 de diciembre, 2022
Today's competition is fierce and relentless. Today's salespeople have more challenges to face. And standing out in the age of information and social connection is a major challenge for any sales professional.
This social interconnection is precisely what I want to talk to you about today, and maybe we can conclude that social networks can be more than just a means to share photos and videos, but a great prospecting tool.
According to a report based on an important survey, out of 100% of Internet users, 51% of the population are regular Internet users, of which almost 80% are between 18 and over 50 years old, which means they are of working age, with 50% of them currently employed. In plain words, among all these internet and social network users there are millions of potential customers.
The social network Linkedin conducted its own sales study in 2016 in which it detailed how sales professionals in the United States are those who use social selling to the greatest extent in their process and how 70% of those that combined this technique with a CRM system were the top performers.
But what is Social Selling? With these 5 tips, you will be clearer about what it is and how to apply it.
1.- Get to know your future customer before contacting them
Social networks are a great source of information and it is not about becoming a stalker but taking advantage of what your potential clients publish about themselves. Where did they go to school? Do you know what sport they play and if they have a favorite team? What content do they share? Read it, in reality, share it, and comment on it.
You should always start by getting to know your customer in-depth and this is where social selling comes into play. We share a lot of information on social networks and all of it can help you generate a much more accurate idea of who is the person you are going to offer your product or service to.
#Youwillgettoknowyourleads.
2.- Create a relationship, interact, and participate.
Share, Retweet, and Comment. Three actions that have become popular, why not put them to work for you? Many times, people generate content to obtain an end or a profit, not just for business. For example. If a potential customer is asking for help to raise enough funds for a cause or charity and asks for support via social networks is a great opportunity to make yourself present with these actions. Join the conversation, and actively participate in groups in which that client is active.
3.- Demonstrate your expertise.
Enter the circle of trust of these prospects by demonstrating your knowledge of the market and their business. Networks allow you to connect with influencers in the same circle or who share your interest. Connect with power users, comment, and share content from these types of network users, so your future clients will see you as an important resource to help them increase their social capital.
Sharing relevant content for your prospects, either your own or from influencers is a way to show your market experience.
4.- Know their needs, and listen to their business.
Listen to their business? Yes! use social listening, a technique widely used by marketers and social media professionals that consists of identifying everything that is said on social media about a brand, an industry, or a trend and using that information to your advantage. If you apply social listening before an appointment and get to hear what your client has to tell you, you are more likely to find their pain and be able to offer a successful solution.
5.- Don't lose contact
Finally, back to the purpose for which social networks were created: keep in constant contact. A big mistake is to contact us either on social networks or directly only when we want to propose. At the end of the day, a client is and always will be a person first, with emotions and to whom important moments will happen. We need contact and a simple tweet; a repost also serves to reinforce that follow-up call or congratulatory email for their birthday.
So now that you have taken the time to read these 5 tips to apply social selling I hope you see social networks as more than a place to waste time and if you want to take all the information and work you can do with social selling further combine it with a powerful and effective CRM system like Upnify recommended by experts with which you will save time and keep in order all your sales process without ever losing sight of an action to perform to close each sale. Take your free trial and get to know the benefits Upnify has for you and your company.
---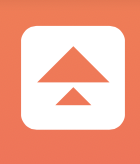 Upnify´s Editorial Team; formed by professionals and experts in Marketing, Sales, Communication, Design and other areas. They share their experience through articles enriching the commercial culture.