5 types of sales you should implement to have a satisfied customer
Upnify Editorial Team - 16 de febrero, 2022
Knowing customer needs is the basis of all sales activity. And all sales activity is an act of communication, where a good salesperson talks less and asks more. However, it will depend on the type of selling we do that allows us to establish an effective diagnostic of customer needs.
In sales, the issue of customer needs diagnostic has become more important than it seems at first sight; and for this, knowing in detail from where we are offering them becomes a basic need if what we intend is to optimize our commercial processes.
If we manage to understand the right questions for each context, not only will we be able to respond to the customer's needs, but we will also get more out of this activity in any field of business.
Consultative sales.
The quality of the questions we ask our customers in this type of sales is very important. This means that I have to go deep into the information I want to obtain from the customer to know what his pain is, to size the scope of his need or project and to know what I am going to offer him. The above is due to the large sums of money that are invested in consultative sales. Here the famous saying applies: Information is power.
Personal selling.
This type of sale is the most common, since it implies a smaller expense, but it does not mean that I should stop knowing the needs of the clients. On the other hand, it may reduce the amount of information and the time spent on the diagnostic, but much emphasis must be given to the interest we show to our client and, above all, to his requirements.
Call center sales.
This type of sale is more immediate and direct, therefore, the questions must be to the point, since the distance between the salesperson and the client is not only physical, but also perceptual, since nobody likes to be sold to. In call center sales it is extremely important to be clear about the development of the diagnostic through the key questions we ask, which also should not be too many.
Retail Point of sale.
It will always be easier when they are looking for us, since the only thing we must do when the customer approaches is to take care of the reception and ask what is he/she looking for? Depending on the answer, we will build on their basic need, a series of questions that will allow us to get closer to their true need.
Door to door salesman.
Nowadays things have changed a lot since we are no longer going to knock on the door; the questions we ask are more aggressive and direct, where the focus is no longer so much to analyze the need, but to come up with a very concrete value proposal, taking into account that the range of customers is more clearly differentiated. Perhaps the initial question would be whether or not that customer has my products or services, and if not, start working in that area of action.
Once we have established where we are offering from, let's remember that 85% of a person's purchasing decision is unconscious and only the remaining 15% is made rationally. Therefore, asking our customers, establishing an effective communication channel and maintaining active listening, allows us to reach the emotional brain and go a long way to close that sale you are hoping to make.
---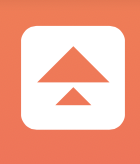 Upnify´s Editorial Team; formed by professionals and experts in Marketing, Sales, Communication, Design and other areas. They share their experience through articles enriching the commercial culture.