Beat Your Fear of Sales Rejection with a CRM
Upnify Editorial Team - 19 de octubre, 2022
In this article, you will learn:
1. Useful tips to beat the fear of sales rejection
2. How to save time in calling a prospect.
3. The advantages of a CRM to organize your calls.

Has it ever happened to you that you are going to call your prospect, you pick up the phone, find their details and suddenly 30 minutes have passed and you have not dialed their number? ... it has happened to me hundreds of times, just before calling I pour my coffee (which smells delicious and "inspires" me), I go to the bathroom and on the way, I meet my soccer-loving partner (happy because Real Madrid won) ... the minutes go by and I have not called!
I have found that the two main reasons to not immediately make calls are: Fear of rejection and lack of organization.
This natural emotion prevents you from making the call, I guarantee this would not happen if you only had to call to ask for billing information, so you would call immediately!
Sometimes as sales consultants, we prefer to extend the "illusion" of seeing that they said yes to the quotation sent and we choose not to call to avoid being rejected, the result, we leave for tomorrow the sales that we could have closed today.
It is not personal! If something is clear to me is that most of the time when a sales prospect says no, their decision is based on other reasons such as not having a budget, not being ready to buy, and not being the decision maker, among others. Here it does apply: "It is not you, it is me".
"The key to beat the fear of rejection is to think that every No puts you closer to yes, and that it's not personal."
Organize your team
After looking for several ways to deal with this problem I found that the key to making more calls productively is by organizing the portfolio of customers, prospects, and activities performed by salespeople through specialized sales technology tools such as a CRM, that is why I want to share with you how my CRM has allowed me to reduce effort and improve the productivity of my team when making calls.
All in one place:
A CRM will allow you to have all the information of your prospects organized and with just one click you can find the complete file, as well as the history of what you have talked about with each of your contacts.
A shared agenda:
This is a very useful option so that you never forget which are the calls, appointments, and pending of the day. With this, we avoid doing tasks that are not sales related.
Use your CRM app:
It is wonderful when I have to talk to a prospect and on my phone, I have all their information, even from there I make calls and write down every comment with my customers. Avoiding forgetfulness. With the mobile application, I have been able to close more sales from anywhere.
To close more sales, it is necessary to maximize the time in which we are in contact with our prospects and customers. Through the CRM you will have a personal assistant that will be reminding you at all times of the pending and will not allow the fear of rejection to prevent you from making calls, remember you will always have an agenda to fulfill!
---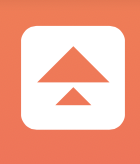 Upnify´s Editorial Team; formed by professionals and experts in Marketing, Sales, Communication, Design and other areas. They share their experience through articles enriching the commercial culture.