CRM and Marketing: The perfect combination to boost your business
Upnify Editorial Team - 5 de enero, 2023
If you are in the marketing world you have probably known about CRM, although it is possible that you are not completely clear about what it is, how it can help your company, and what is its connection with marketing, in this article, you will solve all these doubts easily and you will also discover how to create your email marketing campaign effortlessly from Upnify's CRM.
What is a CRM?
Customer Relationship Management, commonly known as CRM, is a strategy that more and more companies are using to put the customer at the focus of the entire organization, it is often confused with CRM software, however, CRM is more than just a system, it is a whole business philosophy focused on keeping your customers happy through the use of new technologies, that is why it is necessary to implement a CRM software that performs concrete actions to realize this philosophy in a lasting relationship with your customer. You need both, philosophy and CRM Software.
What is the relationship between marketing and CRM?
There are many applications that CRM has in marketing and unfortunately, not all companies exploit this potential to the fullest. If they did, they would greatly boost their company's growth, since it has been proven that companies that do not use a CRM are missing up to 45% of their sales opportunities.
The first utility of CRM within marketing is one of the key principles for any company "Know your customers", a CRM like Upnify allows you to access your customer information from anywhere and securely; this gives you a complete picture of your customers, and allows you to focus your marketing campaigns to their needs, with this you will reduce effort and achieve better results.
How can you multiply your email marketing results with a CRM?
The second great advantage of CRM in marketing is its application in email marketing, a strategy increasingly used by companies to attract their prospects and customers with content that is relevant to them, the most used techniques are the famous Newsletter that is sent massively to an entire base of contacts but customizing each piece of email so that when your lead reads it, he feels that it was written thinking only about him.
How can you start your email marketing campaign from a CRM?
Creating your e-mail marketing campaigns like a pro without the need to invest a lot of time and effort is becoming easier and easier; with Upnify's CRM you can automate this process in a matter of minutes, saving you time and allowing you to focus on new projects.
Get started by implementing all these tips and improving your marketing results so that your company becomes more and more popular and you will effortlessly get more customers and prospects. Get your first 30 days FREE of Upnify and experience all the benefits that Upnify has for your business.
---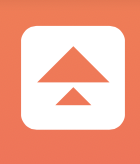 Upnify´s Editorial Team; formed by professionals and experts in Marketing, Sales, Communication, Design and other areas. They share their experience through articles enriching the commercial culture.