Exponential growth: What is it and how to achieve it?
Upnify Editorial Team - 7 de septiembre, 2022
In this article, you will learn the difference between linear and exponential growth, which strategies you should implement to achieve it, and some tools that help you to boost exponentially the growth of your company.
Companies are constantly asking themselves what to do to increase their sales, however, this is a very ambiguous question, a company can increase its sales, but also its costs, which directly affects its profitability, and consequently, the company is negatively affected.
For that reason, companies are beginning to rethink this question, instead of focusing on increasing sales, now their focus is on driving the growth of the company, which involves increasing sales, but goes beyond that, it seeks the general welfare of the entire organization.
Linear vs. exponential growth
To boost the growth of your company, there are two ways to achieve it, through linear or exponential growth. The difference between the two is similar to the difference between adding and multiplying.
Linear growth focuses on adding up the percentage of growth each year, on the contrary, exponential growth is about multiplying it, which also requires multiplying our efforts, however, the reward is very satisfactory.
3 factors that contribute to the exponential growth of a company
There are 3 key points that you should not ignore in your company if you want to move from linear growth to exponential growth. These 3 points at the same time are the strategies to increase your sales with less effort.
Get more customers
Most companies tend to focus on this only point, it seems logical to think that to increase sales you need to attract more customers, this means, prospecting, however, this will not always be the most effective way to boost your growth, because it implies a greater effort and time to achieve it.
Increase purchase frequency
This is one of the strategies not frequently used by companies, but it is one of the ones that yield greater benefits in less time. Your current customers already trust you, this becomes a great strength, now the only thing you have to do is to make sure that their experience with your brand continues to be positive so that they will always buy from you.
Balancing value for the price
Once companies start thinking in terms of profits and not sales, the first thing that comes to their minds is to increase prices, but if consumers do not also perceive an increase in the value they receive from the product, you will most likely start to lose sales and your profits will decrease. You must make clear the benefits that your product offers so that there is no doubt that you solve a problem or meet a need better than anyone else.
Now the question is, which of these 3 strategies should you implement to boost your growth exponentially? Certainly, to get the results you expect, you should consider the 3 previous points. The following is a simpler way to achieve this.
Simplify your commercial process to boost your exponential growth.
The 3 points mentioned above are involved in different parts of your commercial process, known as the sales funnel, which is made up of prospects, opportunities, and customers. Therefore, to implement these 3 points successfully you must first simplify your business process, so you will be making it easier for your customers to buy from you.
A tool to boost your exponential growth
As mentioned at the beginning, driving exponential growth in a company takes more effort, but the benefits are well worth it. Starting to implement each of the strategies mentioned above requires paying attention to many important factors in your company at the same time. For this reason, more and more companies are choosing to use technological tools that facilitate their growth, an excellent example of this type of tool is a CRM.
A CRM helps you to boost your growth exponentially by achieving:
Attract more customers in less time by automating your marketing actions.

Simplify your entire sales process, from prospecting to customer loyalty.

Keep your customers happy by providing them with quality follow-up effortlessly.

Have an overview of your company's growth with instant reports.
---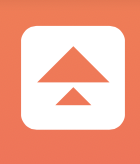 Upnify´s Editorial Team; formed by professionals and experts in Marketing, Sales, Communication, Design and other areas. They share their experience through articles enriching the commercial culture.