How to create a perfect quote
Upnify Editorial Team - 1 de enero, 2023
Learn how to create a quotation that has the relevant and necessary data to arouse the interest of your customers.

Creating quotes is a daily routine for many sellers, and even being on the other side of the stage, as a buyer, we receive many of these. But, not all of them look as professional as we expect. Don't fall into this mistake that many businesses make and learn the essential data to include in your quote, and while you're preparing one for your new prospect, take advantage and discover all the benefits of using Upnify.
Every good quotation must have certain key elements to attract the customer's attention, it is not just any other document that you send, it is a fundamental piece of your sales, and that is why we want to give you some recommendations to send your first quotations.
1.- Keep it simple
For a quote, it is no longer necessary to include a lot of data because the quote must be delivered when your customer is making the final decision or is ready to buy, so it is useless to include your resume and professional credentials, keep the data in the quote simple, concise and adequate. Below is a list of what we believe to be the most appropriate.
2.- Everything in the right place
The quotation must be visually interesting. Sectioning or using formats with tables is a good start. This way, each section will be easy to recognize and your clients will be able to move their attention to the data they are most interested in without much effort.
3.- Content
The presentation and content of the quotation is the most important detail of the whole thing, as it is the main face of your company or business. Make sure you include the following points and that the information is recognizable and useful to your prospect.
Company contacts details.
You can include anything from the logo or branding, but what is truly indispensable is general information, address, website, phone, email, and even now, your social networks.
What is being delivered
Description of the services or products that you are going to deliver to the client once the payment or agreed deadline is covered. Try to keep it very simple, a name or title and a very but very brief description, you can also put in this place the number of pieces or items in each category if applicable.
Deadline or agreed delivery date
It is the estimated or agreed date on which the services or products will be exchanged. Try to make it a date that you can meet and it is advisable to schedule a couple of days more so if you deliver in advance it will be an advantage and you will be better with your client.
Method of payment
You should always take special care in the way the payment will be made and if you will have as a requirement any advance payment this condition must be expressed very clearly in the quotation. Similarly, if it is cash on delivery or any other clarification on the methods of payment such as if it will be cash in advance or some other.
Validity date
Do not let them take for valid a quote you made 2 years ago, if your inputs have gone up in cost, obviously it will not be viable to sell at the same price. Be sure to always include a valid date of the quotation in a visible place.
Before sending
Once the quote is ready it is time to send it to the customer and in the mailing, it is good to attend to the following consideration:
Include a short and clear title.
The body of the email should not be too long and should only contain the appropriate information.
You can attach a thank you and of course your quote in PDF format.
How to make quotes on Upnify?
Upnify allows you to speed up your response speed by sending quotes in 5 minutes, you can also keep track of your processes and inventories and know how many quotes you have sent to effectively follow up with those prospects. In this guide, we will explain in detail how to register your products and create the quotes you need.
Trial Upnify CRM today, and discover how easy it is to get those fully customized and detailed quotes in minutes.
---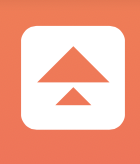 Upnify´s Editorial Team; formed by professionals and experts in Marketing, Sales, Communication, Design and other areas. They share their experience through articles enriching the commercial culture.