It is very important that you have all possible information about your customer
Upnify Editorial Team - 16 de agosto, 2022
A company is more competitive if it is outstanding in the exploitation of its customer information, who are generally the main source of revenue of a company.
However, since the business world is changing with the integration of new technologies, causing changes in the company-customer relationship and in the increasingly difficult competition that allows the customer to choose their suppliers or change them with a single click.
There is a popular saying that "information is power", and in this increasingly competitive world, companies that want to increase their profits consider it necessary to address these points:
Increase the number of customers.

Extend the customer life cycle, i.e., customer loyalty.
In addition, new technologies allow companies to know their customers better, to obtain their loyalty through relevant information so that they can measure their needs and satisfy them.
Statistics show that transforming an ordinary customer into a loyal one is five times less costly than attracting a new one. For this reason, a large number of companies design their strategies centered on services for their customers.
Having information about your customers either in a database or portfolio allows you to:
1) Identify your customers.
Knowing who they are, what they are like and what they need will allow you to optimize your advertising and promotion costs, as well as focus your efforts on the right people, places and media.
Knowing your customers will allow you to give them exactly what they are asking for in the way they want it.
2) Beat the competition
A customer will always prefer empathy and personalization from the company that has taken the time to get to know them and shows it with a targeted offer, a timely communication strategy and efficient, warm service.
3) Retain your customers
A well-served customer will hardly change company.
We always prefer places that generate trust and that have offered us good results since the first time we visited them. Retaining your customers allows you to increase your prestige, their satisfaction and your profitability. Retaining them increases and improves the famous ´word of mouth´ recommendation, which is the main form of promotion.
4) Develop your customers
By knowing our clients, their consumption habits and their needs, we can anticipate their requirements to offer them in a timely manner everything that benefits them or complements their treatments or care.
The information received from the environment and stored in your company, must be directed quickly and accurately to the people who must make decisions.
Upnify as an administrator allows you to customize the information required when you capture the contact and origin (sales channel) data.We suggest you keep your customer information updated to provide the appropriate follow-up.
---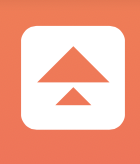 Upnify´s Editorial Team; formed by professionals and experts in Marketing, Sales, Communication, Design and other areas. They share their experience through articles enriching the commercial culture.