Key elements for a good sales closing
Upnify Editorial Team - 4 de enero, 2023
In many companies, many processes are carried out to make the best sales and achieve goals: prospecting, business opportunity and closing are the most common stages of this process.
However, without a good team and the necessary tools to carry it out, the processes are unsuccessful.
Whether we lead or are part of the team, we must take care of the relational sale, that is, one that requires us to soak up the experience of the team itself, the competition, but above all the customer, to accompany him, retain him and achieve the sale.
A good sales closing involves persuading the customer to buy the product or service you are offering. Some key elements for a good sales closing are:
Product knowledge: it is important to know the product or service you are selling in depth to be able to answer questions and objections from the customer.
Establishing a relationship of trust: it is essential that the customer trusts you and the company you represent. One way to achieve this is by showing sincerity and transparency.
Identifying the customer's needs: it is important to identify the customer's needs and how our product or service can meet them.
See article "10 Closing Phrases To Seal a Sales Deal"
Making a clear and precise offer: it is important to present a clear and precise offer and explain why our product or service is the best option for the customer.
Handling objections: it is common for the customer to have objections or doubts before making a purchase decision. It is important to be prepared to handle them effectively.
Asking for the sale: finally, it is essential to ask for the sale in a clear and straightforward way. Ask the customer if he or she is willing to buy the product or service.
Something very important: If you are the one leading a sales team, you need to keep them motivated so that they become an extraordinary team, capable of achieving many and very good sales closings.
Upnify® is the tool that will support you in maintaining those relational sales through tracking, automatic campaigns and quotation in seconds. We invite you to discover it at https://upnify.com/
---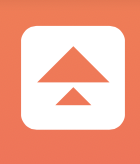 Upnify´s Editorial Team; formed by professionals and experts in Marketing, Sales, Communication, Design and other areas. They share their experience through articles enriching the commercial culture.