Sales Strategy: The Best Practical Recommendations
Upnify Editorial Team - 12 de mayo, 2022
It is important to develop a sales strategy, but how to develop it. Follow these practical Recommendations.
The first thing you must do when defining the sales strategy is to take it seriously, that is, to increase sales and income and be successful you must be very professional, leaving nothing to chance or improvisation.
Sales Strategy
Markets are fiercely competitive, so the design of a strategic sales planning is essential to succeed.
Before you start planning your sales strategy, my first recommendation is to say "NO" to everything that distracts you from the vocation of selling; say "YES" to the good practices that always lead you to new clients and to keep the ones you have.
These practices are prospecting with effective questions to have well-qualified customers, take the risk of looking for new markets, automate your sales process, change the sales approach to something more consultative, train and develop sales experts committed to your brand, look for things that differentiate you from the competition, innovate, measure all actions (if you do not measure, you will not be able to improve), give timely follow-up to your prospects and customers, confirm negotiations, improve your after-sales service and many more things.
My second recommendation to have the success you expect is to establish a sense of urgency as a priority. Do not postpone pending decisions to imminent solutions, that means, leaving important issues "for tomorrow" only prolong the inevitable that is to take action and solve. Leaving them pending will delay you, confuse you and put you at the risk of circumstances.
One last recommendation I would give you is to follow a "Sales or Marketing Plan" that will help you to follow your sales goals.
Something that works wonders is to set dates and establish non-negotiable deadlines, this is called the force of scheduling, the time force us to be determined and take risks.
You must accelerate your decisions of transcendence, short term and immediate results, take them...now!
Team sales strategy
Act as a leader. The market is waiting for the expert, the one who knows, who can be trusted and allied with; we compete with our people, we compete with the staff of the organization, there is a direct relationship between the self-concept, the organizational climate, the self-image of the staff and their performance.
As you can see, there are aspects that may seem unimportant at first, but the details count for an effective strategy.
It is also important to remember that in today´s markets we no longer sell, we are bought. People are on the defensive, so trust is fundamental to increase your credibility and increase your sales as you expect.
My third recommendation in the development of your strategies is to pay attention to the three elements that every sales professional should have and that are part of the best practices I mentioned before:
Knowledge of the product or service you are selling, the market and the customer.
Systems, which means, it must have standardized processes (such as follow-up).
Motivation.
Any action you take impacts your tactics, so act in the best way always thinking about satisfying the needs of your prospect or client and something you must be very clear about is that you can always do better, set your goals, and make an effort to break your limits every day; integrate in your strategies the force of scheduling, the competitive power of the speed of response that are the factors of the professional to achieve their goals.
I wish you success in your next sales strategy!
---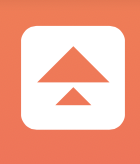 Upnify´s Editorial Team; formed by professionals and experts in Marketing, Sales, Communication, Design and other areas. They share their experience through articles enriching the commercial culture.