Having an excellent collections process will allow you to carry it out under the agreed conditions and terms, in addition to the possibility of retaining customers and increasing sales.
One of the objective of the collection process is to close the circle of the sale, it is considered the lung of the company, because it allows to recover the investment made in the product and / or service that if not done in the most appropriate way the company could face problems and even jeopardize their subsistence.
The collection is important for the company, since a bad collection management can have serious consequences and lead companies to bankruptcy. It is important that you have a proper organization of the collection of your company, so that your financial objectives are met.
Nowadays, how should we conceive the collection process? The collection process should not be seen as a process of investment recovery it should be seen as an effective management resulting from the proper management of income, having an excellent collection process will allow you to perform it in the conditions and terms agreed in addition to the possibility of retaining customers and increase sales.
Some of the most common factors that affect the collection process are the slowness to collect, the time delay in payments, the lack of a collection management system and the lack of collection policies.
In Upnify you can easily manage your collections, through the Sales Made vs. Collected Report you will be able to know the sales made and which ones have been collected in a period of time. You can also filter the information by product line, sales groups or by executive to identify areas of opportunity.
By using Upnify your executives will be able to see the details of each sale, the collections made and the pending ones with their payment promise dates. In addition, the system will automatically notify them by e-mail of pending collections.
With the correct use of the system, you will be able to guarantee timely follow-up in your collection process.
---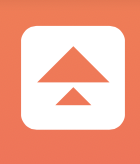 Upnify´s Editorial Team; formed by professionals and experts in Marketing, Sales, Communication, Design and other areas. They share their experience through articles enriching the commercial culture.