Prospect the decision maker and increase sales closures.
Upnify Editorial Team - 4 de agosto, 2023
Would you like to increase your closing percentage? Or as they commonly say, would you like to improve your percentage of hitting? To close a sale there are three fundamental aspects to consider: the prospect has the interest, the money, and the decision to buy.
The last aspect is very relevant, as your prospect may have the first two and need what you are selling. However, if he/she cannot make the final purchase decision, you cannot close the deal.
To achieve this, you should make a small change to the way you make your appointment. From now on always try to negotiate it with the company decision-maker. Here are some tips to help you achieve this.
How to make an appointment with the decision-maker?
The first step in reaching a buying decision-maker is to know who they are and request an appointment with them. Your goal should be to get an appointment with the highest-ranking person in the organization you are prospecting: managers, directors, and owners, otherwise your chances of selling diminish. There are three key things to consider to get a meeting with these types of people:
Whenever you ask for a meeting, don't tell them about your product, as they won't give it to you. If you talk in terms of the benefits and gear it to the significant utility you will provide, more people will want to listen to you. Some examples:
Features: "I want to show you the latest printer. You will get 200 prints per minute".

Benefits: "I want to show you an effective solution that saves 50% time and increases profit by 40%".

Features: "I want to show you how to set tasks with software".

Benefits: "I want to show you a tool that will increase your employees' productivity by 50%, and make them never forget their tasks".
Remember that the first step is to convince them to meet you, not to buy your product. Take it one step at a time: Sell the appointment, not the product!
Don't ask for a three-hour appointment: Most managers have tight schedules and time is their most valuable asset. Ask for a few minutes, and at the meeting, if your proposal is interesting, time will not be a problem. In my experience, meetings scheduled for 30 minutes turn into one-and-a-half-hour appointments.



Make your assistant your ally: People who support managers have a lot of influence on the agenda and the people who meet with them. Recently, I emailed a manager to make an appointment and he didn't respond. I called his assistant and explained the importance of my meeting and the email I had sent. She was very helpful in getting my appointment with the company owner. Treat the assistants as an extension of the

purchasing decision-maker

!
Plan B
Jeffrey Gitomer says that if you are not there when the final decision is made, you are likely to lose the last battle in the sales war. Worse: without firing a single bullet.
Let's imagine you had an outstanding presentation and the person you are meeting is enthusiastic: in closing, the prospect says "I liked it, I just need my manager to approve it." No! He doesn't decide, he's an influencer. What follows that comment? "Excellent. When can we meet with him?"
You must get your prospect to agree to scheduling a meeting with his boss. The most effective way to achieve this is to play on his team. You can express that together you can get the best decision for the manager and his company.
A Donald Trump quote that always applies to sales and in life says: "Always aim as high as you can", and always look for the decision maker.
---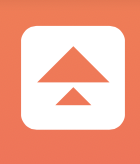 Upnify´s Editorial Team; formed by professionals and experts in Marketing, Sales, Communication, Design and other areas. They share their experience through articles enriching the commercial culture.