Storytelling, storytelling that connects and influences
Upnify Editorial Team - 2 de enero, 2023
Everyday marketers face new challenges and must adapt to the situation, using the right arsenal of techniques to connect with their audience and impact their decision-making. Below you will find one of the best techniques that aim to connect and influence.
More than 10 years ago, my grandmother Inés, who is passionate about flowers, acquired a piece of land on the outskirts of a suburb near the city, where she could start her lifelong love of plants. Included with the property: an old cat, a red and yellow rooster, and 20 hens kept Ms. Antonia company, a lady who had worked on the property before and whom my grandmother had entrusted with the task of taking care of her life project. More than 30 fruit trees provided shade that cooled the small house of just one room but surrounded by dozens of tiny pots with a variety of flowering shrubs that my grandmother had personally planted in the last year.
One Saturday afternoon when my grandmother had finished fertilizing the soil used for her flowers and shrubs, she noticed the cloudy sky it was beginning to drizzle when she left in a hurry to get as little wet as possible, trying to catch the last transport back to the city, but not without first entrusting the rest of her work to her assistant and agitatedly shouted "Ms. Antonia if the rain falls, please put the chickens and shrubs in".... You can imagine, dear reader, the disaster that occurred due to misunderstanding the message or to deliver it in a hurry.
How many tales or stories can we remember? and there they stay, either by teaching, creativity, or personal identification they manage to connect with us.
This principle has existed since ancient times and has been a form of expression and transmission of knowledge present in cave paintings, in the narratives of indigenous cultures, in the songs of minstrels, and in heroic stories of all times.
Today the art of storytelling has entered, in addition to carrying a message and connection, to influence commercial decision-making, this ancient technique today supported by neuroscientific studies of consumer psychology, marketing among others is known as "storytelling": the art of telling a story to influence your audience and this remember, connect, perceive benefits and fall in love with your company, service or product.
It is a fresh option as opposed to the stiff way of "strafing" with advertising messages that you have to communicate the message of commercial value, instead, we find a communication that seeks empathy, tells a story related to you, your company, your product or service, how the company and products can benefit them or how they got ahead after so much difficulty (LEGO, APPLE) and that generates an emotional connection with which customers can identify.
According to recent studies of neurosciences (a set of scientific disciplines that study the structure, function, and development of biochemistry, the nervous system and how its different elements interact, giving rise to the biological basis of behavior such as neuromarketing and how we make consumer decisions) the human brain is 78% more likely to store and be influenced by information communicated with a narrative structure with emotional components compared to single data and it is possible to replicate and frame it in a methodology that works for us because of the stories:
They generate trust, the flow of facts makes them easy to remember, tell, to transmit; they provide context and subtly transform information and hard data; they create greater connection, we love stories with characters that resemble one; we all have emotions and a story generates closeness, it makes us empathize with a group. It turns the cold image of an anonymous company into people you can trust. They make the complex simple and give a different dimension to every day by not having perceived it in such a way, and in the end, we love a good story, and sometimes we never tire of hearing them over and over again. A good story can influence how its audience thinks, feels, acts, and decides.
And they lived happily ever after.
---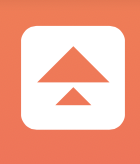 Upnify´s Editorial Team; formed by professionals and experts in Marketing, Sales, Communication, Design and other areas. They share their experience through articles enriching the commercial culture.